New Zealand Electronic Travel Authorization – NZeTA: All You Need to Know
Welcome to our comprehensive an article on the New Zealand Electronic Travel Authorization (NZeTA), which bids to teach you everything you need to know.
Travelers from countries with visa waivers who are entering New Zealand must follow the new NZeTA protocol. It's critical to comprehend the goal and specifications of the NZeTA system if you're thinking about traveling to Aotearoa to see its engaging landscapes, rich culture, and spectacular beauty.
NZeTA's goal is to improve border security while streamlining the travel procedures for qualified tourists. NZeTA, which was established by Immigration New Zealand and the New Zealand Customs Service, makes sure that visitors adhere to strict entry requirements and protects the integrity of New Zealand's borders. The foundational elements of NZeTA, such as the application procedure, eligibility requirements, associated costs, and the advantages it provides to both tourists and the nation itself, will be covered in detail throughout this extensive guide. This article will give you the knowledge you need to successfully use the NZeTA system, regardless of whether you are an experienced traveler or planning your first trip to New Zealand.
So let's start this journey together and learn about NZeTA's complexities to make sure your forthcoming trip to New Zealand is smooth and pleasurable.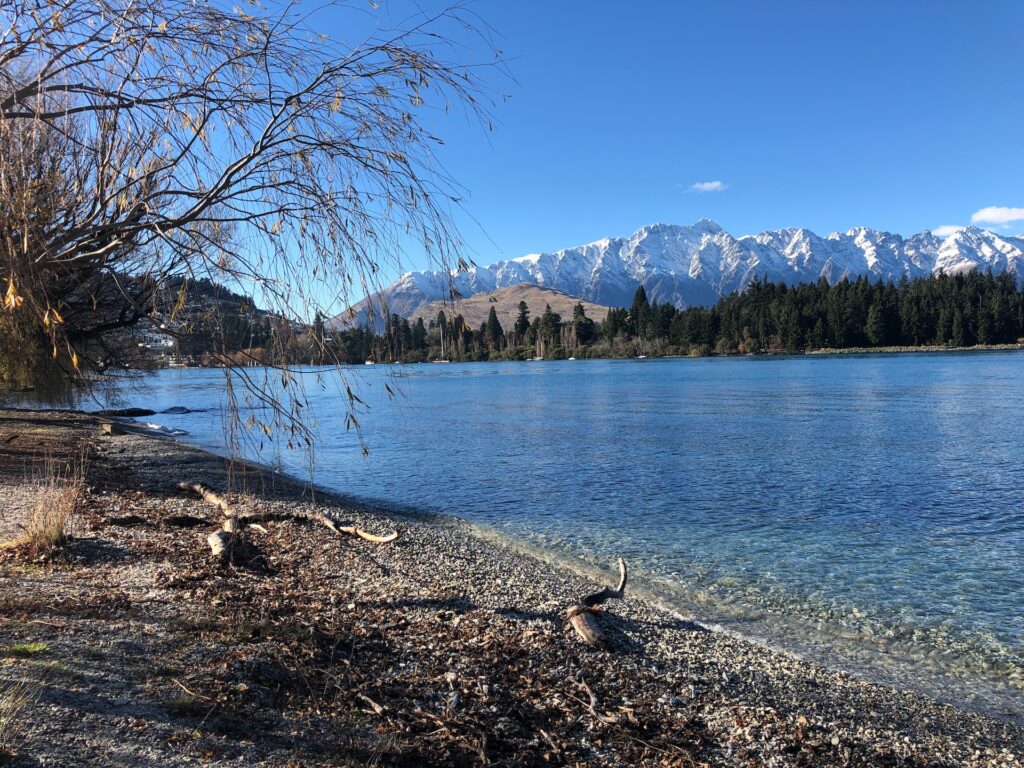 What Is A New Zealand Electronic Travel Authorization?
All cruise passengers and nationals of the 60 visa waiver countries must now use the NZ eTA (New Zealand Electronic Travel Authority), often known as eTA New Zealand, which was introduced in July 2019. With a NZeTA, residents of specific countries can visit New Zealand without a visa and with an NZeTA, you can:
Enter New Zealand without first applying for a visa if you possess a passport from a visa waiver country, are a cruise ship passenger, or are a permanent resident of Australia.
Go through Auckland International Airport as a transit passenger to or from Australia.
Go through Auckland International Airport as a transit passenger to another country if you are from a visa waiver or transit visa waiver country
What is the Aim of the Electronic Travel Authority(eTA)?
The eTA – Electronic Travel Authority aims to:
Reduce immigration risks and enhance security
Address biosecurity risks and smuggling issues
Enhance the traveler experience
It is easier to travel and promotes New Zealand's tourism sector when most short-term visitors arriving by air or sea do not need to apply for a visa. On the other hand, when people don't need to apply for visas, the Immigration Agency doesn't find out about them until they are on their way to New Zealand. Immigration is unable to screen these travelers in advance for border and immigration risks and has a reduced capability to make entering New Zealand smoother and faster as technology evolves. To solve these problems, the government has introduced the Electronic Travel Authority (eTA), which is a part of broader attempts to make crossing borders as easy and seamless as possible.
Who needs the NZeTA?
The following list consists of visa waiver countries and territories that can visit New Zealand for three months without applying first for a visa but with only an NZeTA:
Andorra
Argentina
Austria
Bahrain
Belgium
Brazil
Brunei
Bulgaria
Canada
Chile
Croatia
Cyprus
Czech Republic
Denmark
Estonia
Finland
France
France
Germany
Greece
Hong Kong
Hungary
Iceland
Ireland
Israel
Italy
Japan
Kuwait
Latvia
Liechtenstein
Lithuania
Luxembourg
Macau
Malaysia
Malta
Mauritius
Mexico
Monaco
Netherlands
Norway
Oman
Poland
Portugal
Qatar
Romania
United Kingdom
United States of America
Uruguay
San Marino
Saudi Arabia
Seychelles
Singapore
Slovak Republic
Slovenia
South Korea
Spain
Sweden
Switzerland
Taiwan
Vatican City
Who Does Not Need an NZeTA?
You don't need to apply for an NZeTA if you are:
A New Zealand national who is traveling with a New Zealand passport.
Foreign passport that has a New Zealand citizen endorsement
An Australian national traveling with an Australian passport
An individual who holds a valid visa for New Zealand
A member of, or someone associated with, a scientific program or expedition under the Contracting Party to the Antarctic Treaty
A military member, including one of its civilian employees, traveling on duty
What Are The Requirements For A New Zealand ETA?
A valid passport
A credit card or debit card
A valid email address
2 Passport photos
Hotel itinerary
Return flight ticket
Medical certificates and chest X-ray certificates (not required if you are staying less than 6 months)
A Bank statement.
What Is The New Zealand ETA Application Process?
You can request a New Zealand ETA using the ETA website- https://www.immigration.govt.nz/new-zealand-visas/visas/visa/nzeta . In addition, there is a New Zealand government app you can download and use for both Android and IOS users.
Step 1: Complete The Online Form: You can submit a request for your New Zealand ETA at the bottom of the website for the New Zealand ETA. You must first supply all the information from your passport.
Step 2: Fill In All The Necessary Details: On the New Zealand ETA application form, you must respond to a series of questions beginning with your trip information. You will be asked for your family name, birthdate, and birthplace. You must also supply a working email address.
Step 3: Upload Your Passport Photo: After responding to all of these inquiries, you must provide a decent photo of your face. Your image must be a JPG or JPEG file and be less than 10 MB in size. Your photo will be evaluated by the form to determine its acceptability. Let's say there is an issue. They will inform you and offer advice on how to fix it.
Step 4: Confirm That Your Information Is Correct: Double-check all the information you gave. If the information is correct, you can take the next step.
Step 5: Confirm The Terms Of Use Policies: The next step is to read the declaration they provide you with and confirm that you agree to all of its terms, including the Privacy Statement and the New Zealand ETA Terms of Use.
Step 6: Pay Your New Zealand ETA Fee: Lastly, you must pay the New Zealand ETA fee and the International Visitor Conservation and Tourism Levy (IVL). After the payment is successful, you can submit your request.
Step 7: If your ETA is accepted, you will receive a notification through email. You can also access the ETA website and monitor the progress of your New Zealand visa application there.
Finally, even if you already have a NZeTA, you must request for entry permission when you reach the New Zealand border. Although the border security procedure is typically brief, immigration authorities could interview you more. These questions must be answered honestly. If the official is satisfied with your papers and you have all of your supporting documents including your passport ready, they will allow you entry into New Zealand.
Do very young children and babies need an NZeTA?
They do, indeed. For infants or young children, the application process for a New Zealand eTA is the same. The child's parents or legal representatives must fill out the application on their behalf. Every youngster who is traveling needs to get an eTA before leaving. Applications cannot be combined with that of the legal guardian as each is handled independently. You must still submit individual applications even if your child or children are linked to your passport. Every child requires a current, valid NZ eTA.
Can I Get A NZeTA At The Airport?
No, you have to request an NZeTA online beforehand.
What Is The Validity Of A NZeTA?
The New Zealand eTA will be valid for two years, unless:
Your Passport expires
change in your Name, Nationality or Gender;
You become a PR (Permanent Resident) of New Zealand;
An Immigration Officer cancels your existing eTA;
If you come from a country that requires a New Zealand visa to enter, please make sure to apply for a visa in advance.
What is the cost of NZeTA
The application fee online –$23 NZD.
The application fee with the free app – $17 NZD.
IVL fee – $35 NZD.
A $35 NZD international visitor conservation and tourism levy (IVL) is required of visitors visiting New Zealand who are tourists, working vacationers, students, or workers. Note that the International Visitor Conservation and Tourism Levy (IVL) and the NZeTA cost are non-refundable.
Do I require an eTA to transit through New Zealand?
The following travellers may apply for a NZeTA for transit:
Passport holders from transit visa waiver countries
Citizens of visa waiver countries
Australia permanent resident visa holders
Travellers of all nationalities passing through New Zealand en route to Australia and with an Australian visa
Transit passengers of all nationalities travelling from Australia
An NZ Transit eTA only allows visitors to pass through Auckland International Airport and remain in the transit area or onboard the aircraft.
What do I need to apply for a New Zealand Transit eTA?
Applicants must have the following to hand to apply for a Transit NZeTA:
An eligible passport that remains valid for at least 3 months past the intended transit date
A current email address where the applicant will receive notifications about heir NZeTA
A valid credit or debit card to cover the fees
The eTA's Advantages in New Zealand
The following are some of the most significant advantages of the eTA for New Zealand:
Multiple visits are permitted for New Zealand eTA holders.
The New Zealand Electronic Travel Authority's validity is permitted to last up to two years.
Electronic authorization facilitates border entry procedures.
The NZeTA application for a visa waiver can be completed in only five minutes and nearly all eTA requests are handled automatically.
New Zealand has seen an increase in security for both residents and visitors.
The eTA enables immigration authorities to pre-screen citizens without a visa in order to identify and stop those who might pose a threat to New Zealand's security.
Reasons why you could be denied entry to New Zealand after getting the NZeTA
Refuse to complete an arrival card
Provide false or misleading information on any part of your arrival card
Refuse to let an immigration officer take your photo, fingerprints or an iris scan
Possess controlled or prohibited substances, or plan to import them, without proper authority
Do not follow instructions given by us or other border agencies including the New Zealand Customs Service, Biosecurity New Zealand or the New Zealand Police.
Can I appeal for a Reconsideration of my declined eTA?
No, you cannot appeal for a review of your earlier application after your New Zealand eTA application has been denied since an appeal is not permitted by New Zealand immigration.
How do you keep your eTA status up to date after expiration?
You cannot renew your eTA but you can receive a new one without much difficulty so you will have to start a new eTA application.
Does the NZeTA guarantee entry into New Zealand?
Admission to New Zealand is not assured by having a valid NZ eTA. All international nationals with an authorized eTA or valid visa must pass an immigration and customs examination once they arrive at the initial airport or point of entry. Your case and your supporting documentation will be examined by a New Zealand Customs and Border Security Officer, who will then decide whether to grant you entry.
Therefore, to enter the New Zealand border, you must have a:
Return flight ticket: As evidence that you will depart New Zealand after your stay is up, you must have a travel ticket to leave the country and enter one that you have the legal right to enter. If you travel on a private vessel or cruise ship, you can offer proof in the form of a letter from the vessel's owner or a cruise itinerary.
A valid passport: The passport must still be valid three months (or six months if you are a British citizen) after your intended departure date from New Zealand.
Bank statement: To demonstrate that you have the resources necessary to support yourself while in New Zealand, you might provide bank statements. You must have at least $1,000 New Zealand for each month you stay, or $400 New Zealand if you have already paid for your lodging.
Passenger arrival card: Before landing, you will receive a passenger arrival card on the aircraft. Before passing through passport check, where you will display it to the immigration agents, you must complete it.
What are the top reasons my NZeTA application might be declined?
Your NZeTA application might be denied if you;
Have received a conviction and prison term of at least five years for any offenses that were expunged from your record.
Have been removed or deported from any country, including New Zealand
Have received a sentence of imprisonment for a period of time that exceeds 12 months in the previous ten years
Are subject to a period of entry prohibition under Sections 179 or 180 of the Immigration Law
Have been excluded from New Zealand under any law
Are a member of a terrorist organization;
The Minister believes that you are likely to:
Commit an offense while in New Zealand that is punishable by imprisonment;
Potentially be a threat to security;
A risk to public order;
Be a threat to the public interest.
Closing thoughts
New Zealand Electronic Travel Authorization (NZeTA) represents a significant innovation in international travel, making the process faster, more efficient, and more secure for travelers as well as the New Zealand immigration authorities.

With an understanding of its purpose, requirements, and application process, travelers can navigate the NZeTA system with confidence and ease. Whether you're planning a holiday, business trip, or transit through New Zealand, the NZeTA is a crucial element of your travel preparation. Safe travels to the enchanting lands of New Zealand!