Canada eTA: All You Need to Know
Are you considering traveling to Canada to experience its magnificent scenery and energetic cities? If so, you might be familiar with the Canada eTA, also known as the Canada Electronic Travel Authorization. For eligible foreign nationals attempting to enter Canada by air, this travel document has become a must. Getting a Canada eTA is essential to guaranteeing a smooth and trouble-free journey, whether you're leaving on a relaxing vacation, attending a vital business meeting, or visiting family.
This thorough article will provide you a detailed overview of the Canada eTA and arm you with all the knowledge you need to confidently and easily complete the application procedure. We go to great lengths to comprehend every aspect of the eTA system, from its purpose and eligibility requirements to the application process and related costs.
Join us as we decipher the Canada eTA's complexities so you may set off on your adventure with the knowledge you need to have a smooth trip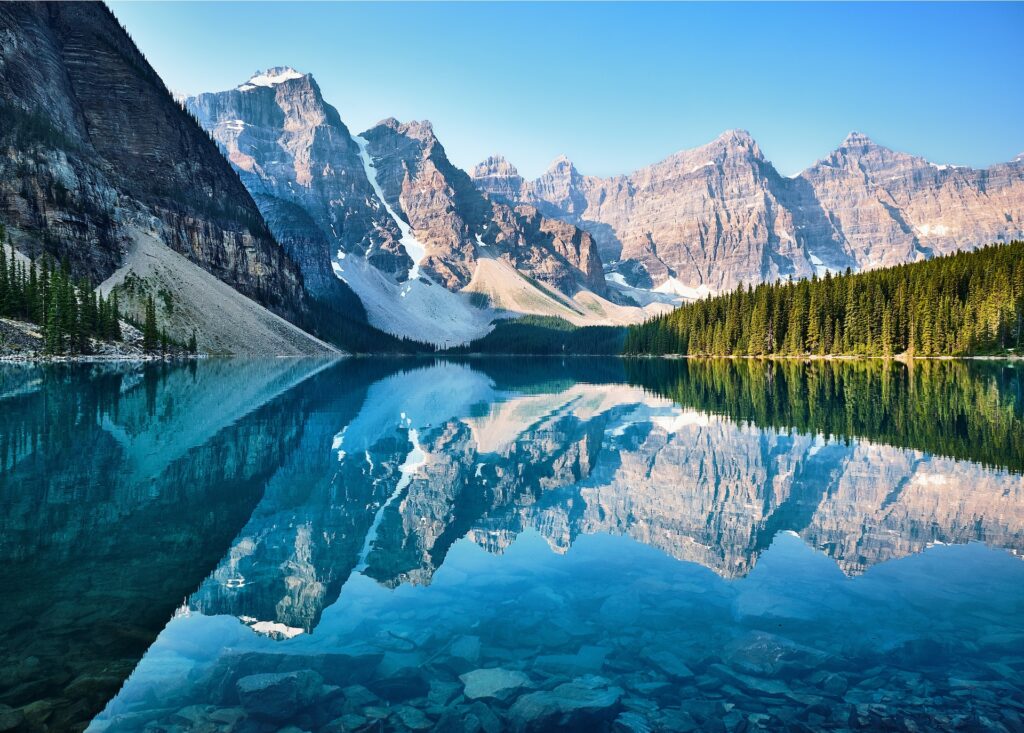 What is an Electronic Travel Authorization?
An electronic travel document known as a Canada eTA (Electronic Travel Authorization) enables qualified foreign nationals to visit Canada for transit, business, or tourism. It is a prerequisite for entry for foreign nationals without a visa who are flying to Canada. The Canadian government implemented the eTA in 2015 as a security precaution to check visitors before they enter the nation. By comparing personal and travel data against multiple databases, it assists in determining whether someone should be allowed to enter Canada.
It is vital to remember that the eTA only applies to those who enter Canada via air. Different entrance requirements, such as a visitor visa or other travel documentation, may apply if you intend to enter Canada by land or sea.
What is the aim of the canada eTA
The Canada Electronic Travel Authorization (eTA) program's objectives are to increase security and make it easier for qualified visitors to enter Canada. Before flying to Canada, citizens of countries without visa requirements must get an electronic travel authorization, or eTA. This eTA is intended to screen passengers in order to identify any possible security risks or inadmissible people.
Travellers who need an eTA:
Visa-exempt foreign nationals need an eTA to fly to or transit through a Canadian airport. These travellers do not need an eTA when arriving by car, bus, train or boat (including a cruise ship).
Countries whose nationals require an eTA:
Andorra
Anguilla
Australia
Austria
Bahamas
Barbados
Belgium
Bermuda
British Virgin Islands
Brunei Darussalam
Bulgaria
Cayman Islands
Chile
Croatia
Cyprus
Czech Republic
Denmark
Estonia
Falkland Islands
Finland
France
Germany (Federal Republic of)
Gibraltar
Greece
Hungary
Iceland
Ireland
Italy
Japan
Korea (Republic of)
Latvia
Liechtenstein
Lithuania
Luxembourg
Malta
Mexico
Monaco
Montserrat
Netherlands
New Zealand
Norway
Papua New Guinea
Pitcairn Island
Poland
Portugal
Romania (electronic passport holders only)
Saint Helena
Samoa
San Marino
Singapore
Slovakia
Slovenia
Solomon Islands
Spain
Sweden
Switzerland
Turks and Caicos Islands
United Arab Emirates
United Kingdom (including British overseas citizens who are re-admissible to the United Kingdom)
Foreign nationals who hold any of the following documents also require an eTA:
A passport or travel document issued by the Holy Sea
A national Israeli passport
A passport issued by the Hong Kong Special Administrative Region of the People's Republic of China
A passport issued by the United Kingdom to a British national (overseas), such as a person born, naturalized or registered in Hong Kong
A passport issued by the United Kingdom to a British subject that contains the observation that the holder has the right of abode in the United Kingdom
An ordinary passport issued by the Ministry of Foreign Affairs in Taiwan that includes the personal identification number of the individual.
Travellers who cannot apply for an eTA and need to carry other identification:
Canadian citizens, including dual citizens, need a valid Canadian passport. American-Canadians can travel with a valid Canadian or U.S. passport.
Canadian permanent residents need a valid permanent resident card or permanent resident travel document.
Important – former residents of Canada: Permanent resident (PR) status does not expire. If you once lived in Canada many years ago, you could still have PR status. Learn more to avoid travel delays.
Visa-required including alien's passport holders and stateless individuals.
Requirements
A valid passport : The primary prerequisite for acquiring a Canada ETA is having a current passport. Verify that your passport is up to date and that it will be valid for the duration of your intended visit to Canada. The passport should be machine-readable, with a digital chip containing your biometric information.
A credit or debit card :Payment for the ETA application fee is made with a credit or debit card most frequently. Having a valid card that can be used for online transactions is therefore crucial. Make sure your card has sufficient funds to cover the ETA fee.
A valid email address :This email will contain crucial details including the ETA number, expiration dates, and any restrictions related to your travel authorization. This email needs to be kept secure and accessible at all times
The eTA fee : The ETA processing fee for most applicants is CAD $7 and is non-refundable, regardless of the outcome of your application.
How do I apply for an eTA for travel to Canada?
Applying for an Electronic Travel Authorization (eTA) for travel to Canada is a relatively straightforward process that you can complete online. Here are the general steps:
Prepare Your Documents: To apply for an eTA, you will need a valid passport, a credit or debit card, and an email address.
Fill Out the Online Form: Visit the official website of the Canadian government (www.canada.ca). Find the eTA application form and fill it out with your personal information, passport details, and answer some basic questions about your employment, and any criminal or medical history.
Pay the Fee: The application fee for an eTA is CAD $7. You can pay this fee using a credit or debit card.
Submit the Application: After filling out the form and paying the fee, you can submit your application.
Wait for Approval: Most applications are approved within a few minutes, but some can take several days. Approval is sent via email, so be sure to check your inbox and spam folders.
Link eTA to Your Passport: Once approved, your eTA is linked electronically to the passport you used in your application. There is no physical document. You must travel with the passport you applied with.
Remember, the eTA is only valid for five years or until your passport expires, whichever comes first. Be sure to plan accordingly and reapply if your eTA or passport expires.
What are the conditions for the eTA Canada?
In order to be eligible for the eTA in Canada, you must meet a few criteria, such as:
You must be from one of the countries listed above.
You must be at least 18 years old and if you are less than 18 years old, a parent or guardian must apply on your behalf.
You must have enough funds to cover you stay in Canada.
You must not have been convicted of any crimes and must not have a criminal record.
You must have a valid passport issued from your government.
You must be healthy and without any dangerous medical problems which might make you seek medical treatment in Canada that you cannot afford. If you will be seeking medical treatment in Canada, you must state that and prove you have enough funds to cover your hospital visits and treatment.
You must intend to return to your home country and have strong ties to your home country
You must not intend to study or work in Canada.
Do very young children and babies need a canada eTA
No matter the age of the applicant, all eTA-required passengers must have an eTA when flying to Canada. Additionally, there are extra conditions that must be met if a minor kid is traveling to Canada. This includes acquiring a letter allowing the minor child to go to Canada from one or both parents or a legal guardian. The letter serves as a legal authorization form. Additional documentation can also be required, depending on whether the underage child is traveling alone or not. These documents, which show the child's legal status and guardianship arrangements, may include adoption papers or a custody decree. These steps guarantee that the necessary paperwork is in order for minor children to go to Canada legally and safely.
How long is my approved Canada eTA valid for
Your eTA is good for five years after it has been approved, or until your passport expires, whichever comes first. As long as your eTA is active, you are welcome to visit Canada as often as you like.
How long does a canada eTA take to be approved
Most applicants get their eTA approval (via an email) within minutes. However, some requests can take several days to process if you're asked to submit supporting documents
Can a Canadian eTA be extended?
If you want to extend your stay in Canada, you should apply at least 30 days before your status expires.
What Are the Canada eTA Fees?
After submitting the application with the necessary information, you will be sent to a website where you can pay the eTA. You must pay the CAD$7 application fee (per eTA) before submitting your application.
Can I Bring my Dependents With me to Canada With an eTA?
The eTA visa Canada is a singular travel authorization that cannot be utilized by more than one person. Each member of the family needs their own eTA because it is automatically tied to the passport of the person. As a result, only one of the parents or legal guardians may apply for the eTA of the children, while your spouse or partner must submit an application for their own. Both the application procedure and the application cost are the same.
Reasons why you could be denied entry to Canada after getting the Canada eTA
Providing a passport number that was reported lost or stolen
Having overstayed in Canada on a previous visit
A previous visa denial
Engaging in unauthorized work on a previous visit
A previous denial of entry to Canada
An immigration officer is not convinced of the reasons for your visit to Canada
Connections with criminal or terrorist organizations
Advantages of Canada eTA
One advantage of an eTA is that is it much quicker and cheaper than a visa. You could potentially receive an approved eTA, valid for travel to Canada in under an hour.
The eTA is automatically linked to your passport number, which makes crossing the border a streamlined process.
Disadvantages of Canada eTA
There is no option to print the application and mail it in; it is only available electronically. You will need to get used to the online format if you like to work on paper and with a pen.
If you don't have all of your travel documents ready when you start, you might have to start over since you must finish your application in one sitting.
A valid eTA is only good for five years before you need to reapply but a Canadian visa with multiple entries is good for ten years before needing to be renewed.
Is there a way I can appeal if my application is denied?
You can request a review of the decision made on your application from the Federal Court of Canada. A lawyer must file a judicial review petition on your behalf in order to do that.
Note that entrance to Canada is not guaranteed by an eTA. A border services agent will ask to see your passport and other documentation when you arrive. You need to persuade the officer that you are allowed to enter Canada. You may be ineligible for admission for a number of reasons, such as involvement in organized crime, human rights abuses, or criminal behavior. You can also be denied entry for safety, medical, or economical grounds.
Closing thoughts
And there you have it – everything you need to know about the Canada eTA. The process may seem intricate, but once you understand each step, it becomes a lot easier to manage. Remember, each applicant's situation is unique, so the processing time and documentation requirements might slightly vary.
---
If you found this guide on the Canadian eTA useful, you might be interested in exploring our comprehensive guide on the New Zealand eTA (NZeTA).