South Africa Visa for US Citizens: Application Process & Requirements [2023]
Travelling to the rainbow nation of South Africa can be a thrilling experience. But before you can immerse yourself in its rich history, unique wildlife, and diverse cultures, there's a vital piece of paperwork to be considered: the South Africa Visa for US Citizens. This comprehensive guide aims to walk you through the application process and requirements, taking you a step closer to your African adventure.
Beyond the logistical requirements, it's important to appreciate the unique relationship that exists between the United States and South Africa.
The two countries share a deep commitment to democratic values and cultural diversity, making South Africa a compelling destination for US citizens. South Africa offers an unparalleled blend of nature, culture, and history that can be a transformative experience for travelers.
The country's breathtaking landscapes, its diverse wildlife, its vibrant cities, and its profound history of triumph over adversity are just a few reasons why every US citizen should consider visiting this remarkable nation.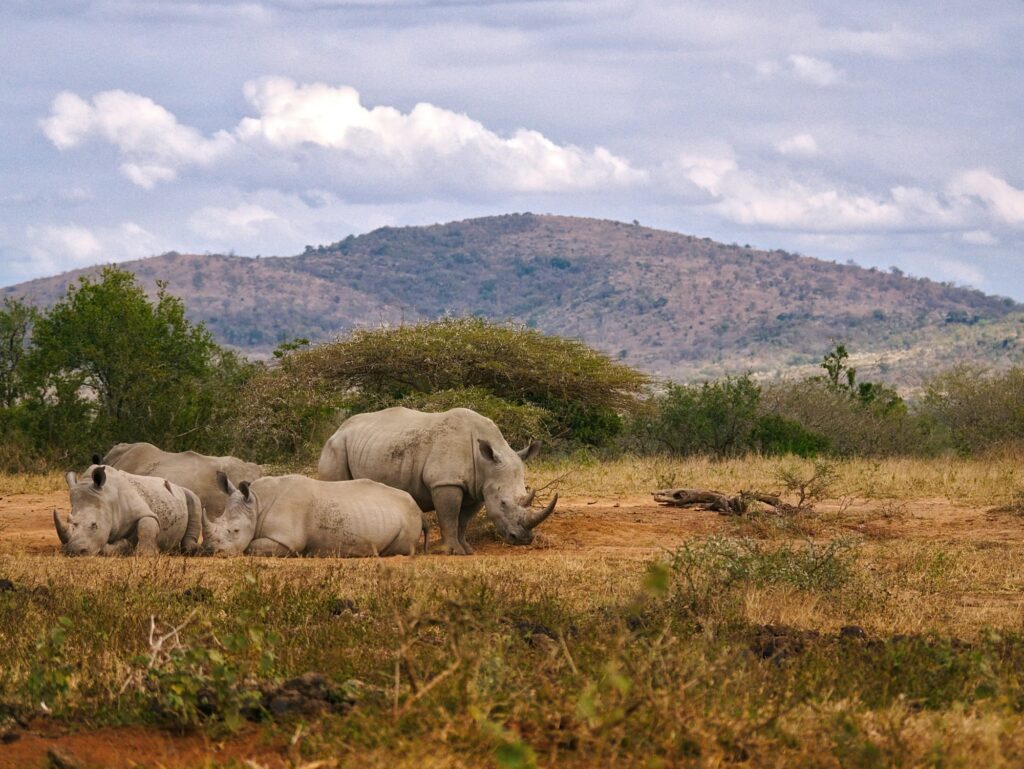 Do US Nationals Require a Visa to Visit South Africa
Visas are not required for Americans with U.S. passports traveling to South Africa for tourism or business for up to 90 days. However, non-US passport holders with U.S. green cards who are citizens of other nations must first determine whether they require visas by consulting the list of nations that do not require them. They must apply for a visa if the names of their nations are not listed.
Keep in mind that you must apply for a temporary residency visa rather than a visitor's visa if your trip would last longer than 90 days or if you wanted to visit South Africa to study or work.
The information provided here will be very helpful in obtaining a South African visa for U.S. green card holders (those without US passports) who wish to visit South Africa.
South Africa Visa Requirements
A completed application Form

A valid passport or travel document. Your passport needs to be valid for no less than 30 days after your intended visit ends and have at least two unused pages for entry and departure endorsements.

Two colored passport-sized photographs.

Proof of the payment fee.

A return or onward ticket if you are traveling by air.

Undertakings by the host in South AfricaProof of relationship to dependents. You need to provide the following additional documents:

Proof of guardianship or custody orConsent from the guardian in the case of an unaccompanied minor.

Proof of sufficient means while in South Africa, in the form of:

Bank statements.

Salary advances.Medical cover or

Cash available (including credit cards and travelers' cheques).
Requirements for Temporary Residence Visa
To apply for a temporary residence permit, you must submit the following documents:
Application form
You must provide your passport with a validity period of no less than 30 days after the expiry of the intended visit.
One recent passport photograph
You must also submit a police certificate obtained from every country where you have lived for more than 12 months.
Medical and radiology reports. (You must submit medical and radiology certificates not older than six months, but remember that radiology reports are not mandatory for pregnant women and children under 12).
You must submit civil status documents such as marriage and divorce certificates (if applicable), a birth certificate, proof of name change (if applicable), etc.
If you are bringing your partner with you but are not married, you must submit proof of your relationship.
Please note that to complete your application, you must attach additional supporting documents depending on which type of temporary residency visa you have applied for as there are study permit, business permit, medical treatment permit, general work permit, and relative's permit visas.
How to apply for South Africa Visa for US Citizens
Determine the type of visa you need: First, decide which sort of visa you require based on the reason for your trip to South Africa and confirm that you qualify for it.
Book an appointment: Make an appointment at the closest South African visa application office, which may be an embassy, a consulate, or a visa application facility. Because you may frequently need to go to another country, depending on your nationality, to attend the visa appointment, make sure you do this weeks before the anticipated trip.
Complete the application form: Next, print the completed visa application form, fill it out completely, and bring it to the application center.
Gather the required documents: Find out whatever documents you require based on the type of South Africa visa you applied for and gather them.
Attend the scheduled appointment: You must show up for the appointment to submit your visa application of which you cannot send a substitute. The relevant paperwork and your biometric data should be turned in there
Pay your fees: You will have to pay the visa fee at the visa application center with a credit, debit card, or cash.
Wait for a decision: You just need to wait for a decision after finishing the earlier processes. A South Africa visa typically takes ten to fifteen days to process.
Collect your visa: You can go pick up your passport, which contains your visa, after a decision has been reached. When you pick up your passport in person, you must have your visa application center receipt and a piece of official identification with you. You may authorize a representative to pick up your passport as long as they have your signed authorization letter, the receipt from the visa center, and official identification.
How long does it take a US citizen to get a South African Visa
A South Africa visa takes ten to fifteen business days to process. However, this could vary according on the kind of visa you apply for.
How long can a US citizen stay in South Africa with a visa?
Maximum 90 days can pass before a South Africa visa expires. A visa extension can be requested to extend your stay, and a temporary residence permit might be needed for extended stays.
Where is the South African Embassy Located in the USA?
The South African Embassy in the United States of America is located at:
3051 Massachusetts Ave,
NW, Washington, DC 20008.
Is There Visa on Arrival?
South African ports of entry do not provide visas, thus airline staff must demand them before allowing passengers to board. If you arrive without a visa, immigration officials must board a flight back to your place of origin.
Types of South Africa Visa
South Africa has numerous types of visas that are designed for different purposes. The types of South Africa visas include:
South Africa tourist visa (e-Visa): International visitors who wish to visit South Africa for tourism purposes for a brief length of time must apply for a tourist visa.
South Africa visitor visa: Visitors with a visiting visa from South Africa are permitted to stay there for up to 90 days for leisure or business. The most common type of visa issued is a visitor's visa.
South Africa business visa: Citizens who meet the requirements can apply for a South Africa Business Visa for up to 90 days in order to work or invest in the South African economy.
South Africa work visa : South Africa Work Visas are issued to foreigners with specific skills in demand. The visa length depends on the type of work the applicant performs
South Africa medical visa: Foreign nationals who want to receive medical care in South Africa are granted this visa. A medical visa can only be granted for a total of six months at a time.
South Africa student visa: International students can live in South Africa while attending a primary or secondary school (whether public or private), college, further education, training institution, university, specialty skills school, or other educational institution there with the help of a South African student visa. The visas are good for the entire length of the program.
South Africa transit visa: Transit permits are issued to foreigners who want to pass through South Africa en route to one of its neighbors. The visa is only valid for three days or less.
South African Visa Fees
| Visa Type | Price |
| --- | --- |
| Tourist Visa | $36.00 |
| Transit Visa | $36.00 |
| Visa to Attend Business Meetings (90 days or less) | $36.00 |
| Medical Visa | $36.00 |
| Business Visa (More than 90 days) | $127.00 |
| General Work Visa | $127.00 |
| Critical Skills Work Visa | $127.00 |
Is South Africa safe for US Citizens?
South Africa has a relatively high level of crime and is currently the third most violent country in the world. Travelers are most at risk from criminal activity, which regularly involves foreigners in severe crimes like rape and murder. Along with these violent crimes, muggers' robberies, armed attacks, and thefts are also frequent, especially in tourist-friendly regions. Robberies, assaults, and carjackings are also quite typical occurrences. Additionally, reports of armed robberies at malls have been made.
The US Department of State advises her citizens to:
Avoid walking alone, especially after dark.
Avoid visiting informal settlement areas unless you are with someone familiar with the area.
Not display cash or valuables.
Drive with doors locked and windows closed.
Always carry a copy of your U.S. passport and visa (if applicable). Keep original documents in a secure location.
Interesting Facts About South Africa
Table Mountain is one of the oldest mountains in the world!
South Africa is the only country in the world with three capital cities which are cape Town, Pretoria and Bloemfontein
South Africa has 11 officially languages
There are lots of wildlife in South Africa
Travel Tips for US Citizens visiting South Africa
Currency
American citizens should exchange their dollars for South African Rand at neighborhood banks or exchange bureaus to get the best rates when visiting South Africa. Although credit or debit cards are generally accepted in major cities and tourist hotspots, it is still a good idea to bring some cash with you for minor purchases because they are more convenient and secure.
Safety
American tourists should take precautions and pay attention to their surroundings when visiting South Africa, especially in urban areas. Keep to busy locations, conceal expensive items, and seek out the most recent safety advice from authorities or reliable sources locally.
Tourist Destinations
From the iconic Table Mountain and the thriving city life of Cape Town to the exhilarating wildlife safaris in Kruger National Park, South Africa offers a wide variety of breathtaking tourist destinations that offer American visitors an unmatched combination of natural beauty and cultural experiences.
Food
Make sure to experience some of the South Africa's rich and colorful food when you travel there as an American. Don't pass up the chance to try regional specialties like bobotie, biltong, and boerewors as well as explore the markets for seasonal produce and mouthwatering street cuisine.
Closing Thoughts
If you enjoyed our South Africa Visa for US Citizens article, you may want to check out Kenya Visa For US Citizens guide too.
It is critical for Americans who want to travel to this beautiful nation to be familiar with the South African visa requirements. Our aim with this guide was to provide you with a clear and concise road map to ease your visa application process. After all, less time spent on paperwork means more time for planning your unforgettable South African journey.
Although navigating the visa application process and making sure that all rules are followed might be challenging, it is an essential step to take in order to fully experience everything that South Africa has to offer.