Namibia Visa for US Citizens: Application Process & Requirements [2023]
Namibia is located in the southwestern region of Africa. The country shares borders with Angola in the north, Zambia and Zimbabwe in the northeast, Botswana in the east, and South Africa in the south and southeast. In the west, the country has a coastline along the Atlantic Ocean.
Namibia is a stunning country that you should definitely visit. It is home to some of the most breathtaking landscapes on the African continent and boasts an abundance of natural wonders that are sure to fascinate any nature lover who ventures out to explore the country.
U.S. citizens visiting Namibia can expect a diverse and enthralling experience. Sossusvlei, the Namib Desert, and Etosha National Park are just a few of Namibia's breathtaking landscapes that welcome visitors for wildlife viewing, adventure activities like sandboarding and dune climbing, and cultural encounters with indigenous communities.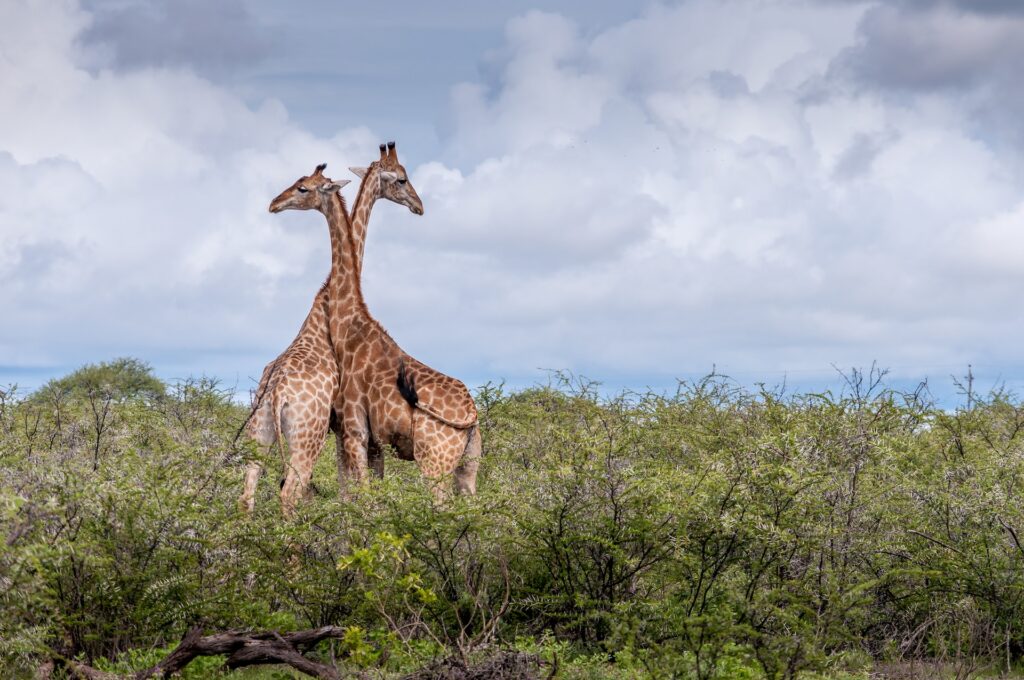 Windhoek, the nation's capital, is a thriving city with modern amenities that visitors can explore. The city has a long history and a diverse cultural heritage. The Christuskirche, a stunning German Lutheran church that serves as a symbol of Namibia's colonial past, is one of the country's top tourist attractions and is located in Windhoek.
It's important for Americans who wish to travel to Namibia to understand the country's visa policies, requirements, duration, and types. All of that and additional helpful answers to any questions you may have will be covered in this article, which aims to help open your eyes to this fascinating country.
Do US Citizens Need A Visa To Visit Namibia?
US citizens entering Namibia for tourism or informal business purposes for up to 90 days do not require a visa. Even though a visa is not necessary, visitors are required to bring their US passports with them.
The passport must still be valid for at least six months beyond your arrival date in Namibia and have at least three blank pages. Travelers who do not fulfill this requirement risk being denied entry into Namibia.
You'll get Visitor's Entry Permit (VEP) endorsement stamps in your passport from Namibian immigration officials when you arrive at one of Namibia's ports of entry.
NB: If you are traveling with a child under the age of 18, you must bring a copy of their birth certificate and, in some cases, an affidavit.
The maximum stay allowed per year without a visa is 90 days. If you intend to stay longer than that, you can apply for an extension at the Ministry of Home Affairs and Immigration in Windhoek.
If you plan to go to Namibia for something other than tourism, like to study or work, you should get the right study or work visas before you enter the country.
The Types Of Namibian Visa
Namibia has several types of visas for people who want to visit the country. These visa types vary based on the reason for the visit, the length of stay, and the activities that will be done.
Here are the main visa types available in Namibia:
Tourist Visa:
The Namibian tourist visa or visit visa grants non-citizens permission to enter the country for recreational and tourism purposes. The visa has a three-month validity period and can be obtained at the Namibian consulate in a matter of days.

US citizens are not required to apply for a tourist visa to enter Namibia for short-term stays (90 days or less) for general tourism, recreational or business purposes.
Work Visa:
A Namibian work visa is granted to foreign nationals who need to enter the country to work for a Namibian company or to attend official business-related meetings. People who want to travel there to perform unpaid volunteer work may also apply for this visa.
Namibia offers two types of work visas: a work permit that allows the holder to stay in the country for a short period of time (6 months) or a long period of time (1-3 years). This type of visa can be extended in accordance with Namibian immigration policy.
Requirements for a Namibian Work Visa:
A completed application form
Motivation letter from applicant/inviter/employer
Proof of educational qualifications
Medical and radiological certificates/reports
A certificate of police clearance
Study visa:
Students who intend to enroll in academic courses in Namibia must apply for a study visa. If you want to study in the country, you must first apply to an educational institution. Once you've been accepted, you can proceed to apply for a student permit. The permit gives the holder permission to enter the country and live there for the duration of the academic program.
You cannot enter Namibia on a tourist visa and then apply for a study permit and visa. Even if you are in Namibia on a visa or permit other than a permanent residency permit, you must apply for a Namibia study permit.
Requirements for a Namibian Study Visa:
A completed application form
Letter of admission acceptance/registration from a learning institution
Medical and radiological certificates/reports
If for research purposes, a letter from the institution where she/he is currently studying
Diplomatic/official Visa:
The diplomatic or official visa is a type of visa that is reserved for government officials, diplomats, and people who are part of diplomatic missions or international organizations. It gives them permission to enter and live in the country for diplomatic reasons.
Requirements for a Namibian Diplomatic/Official Visa:
A completed application form
Diplomatic passport
Official invitation letter from Namibia, or
An official statement from the US detailing your diplomatic mission in Namibia
Digital Nomad Visa:
The Namibian government introduced its Digital Nomad Visa in October 2022. Through this visa, remote workers can live and work in the country for as long as six months, with the possibility of extending it. To be eligible, applicants must show proof that they have sufficient funds to support themselves and any accompanying dependents.
US citizens can apply for the Namibian Digital Nomad Visa online (https://nipdb.com/nomadvisa/) and pay a nominal fee upon arrival in the country.
Requirements for a Namibian Digital Nomad Visa:
A completed application form
Proof of sufficient funds (6 months bank statements)
Proof of a monthly average income of $200 for the main application ($100 for the accompanying spouse, $500 for each accompanying child)
Proof of flight, accommodation
Transit Visa:
Transit visa holders may enter the country if they are merely passing through en route to their final destination. The transit visa in Namibia is valid for up to three days or 72 hours.
Requirements for a Namibian Transit Visa:
Proof of final destination
Proof of sustainable funds while in transit
How To Apply for a Namibian Visa For US Citizens
First and foremost, determine the type of visa you need based on your reason for visiting Namibia. For any inquiries, you can get in touch with the embassy in advance and then schedule an appointment with them.
As previously mentioned, U.S. citizens traveling to Namibia for tourism purposes can enjoy visa-free entry for stays up to 90 days. This allows for a more seamless preparation process for your journey.
However, if you're planning to work, study, or stay in Namibia beyond the 90-day period, you'll need to apply for the appropriate visa. You can undertake this process through the Namibian Embassy in the U.S., ensuring you meet all necessary requirements for a successful application.
The entire application process for a Namibian Digital Nomad Visa is done online. You can apply from the comfort of your home via the online portal (https://nipdb.com/nomadvisa).
For more comprehensive details regarding the application process, we highly recommend visiting the official website of the Namibia Embassy in the US. There you'll find the most up-to-date information to assist you further.
How Long Does It Take To Process A Namibian Visa?
How long it takes to get your visa depends on the kind of visa you want. The processing time could also be prolonged if your visa application form has incorrect or missing information.
For those nationals who need one, a tourist visa can be processed within a week. Work and study visas can take 1-3 months to be processed. The Digital Nomad Visa can be processed within hours.
Namibian Visa Fees
| Visa Type | Price | Validity |
| --- | --- | --- |
| Tourist visa (for nationals who require one) | N$1,200.00 | 3 months |
| Short-term work visa | N$1,100.00 | 6 months |
| Long-term work visa | N$2,600.00 | 1-3 years |
| Study visa | N$2,200 | Per year |
| Digital Nomad Visa | $62 USD | 6 months |
Where Is The Namibian Embassy Located In The USA?
The Nambian Embassy is located at:
1605 New Hampshire Avenue,
NW Washington, DC 20009.
You can contact the the embassy for any assistance through any of the following means:

Email: [email protected]
Tel: 202-986-0540
Fax: 202-986-0443
How Long Does It Take To Fly From The US To Namibia?
Flight times vary depending on which airport in the United States you depart from and which airport in Namibia you arrive at. As an example, the flight time from Chicago O'Hare International Airport (ORD) to Windhoek Hosea Kutako International Airport (WDH) is approximately 26 hours. From Los Angeles to Windhoek, it takes roughly 28 hours.
The majority of visitors to Namibia arrive via Johannesburg, South Africa, as there is no direct flight from the United States to Namibia. Some of the well-known airlines to fly with from the United States to Namibia include Lufthansa, Ethiopian Air, and Qatar Airways.
Is Namibia Safe to Visit for US Citizens?
For visitors, Namibia is generally a safe country to visit. There is peace and order in the country due to its stable political environment. The crime rate is also relatively low when compared to some of its southern African neighbors.
But, as with any travel destination, you should be cautious and take the appropriate safety measures. While violent crime is uncommon, petty theft can occur even in urban areas. Pickpocketing, bag snatching, and car break-ins are all examples of this.
Travelers should be aware of their surroundings and keep a close eye on their belongings; refrain from displaying cash or expensive items in public; use safe ways to get around; and avoid going out alone at night.
Namibia's huge wilderness has a lot of unique landscapes and animals, but it also has natural dangers like wildlife encounters. Wild animals pose risks. Fences and warning signs may be absent in potentially dangerous areas.
Stay with your group and follow tour guides' rules when visiting parks and game reserves. Also, it is not recommended to visit local regions unless you are accompanied by someone who is familiar with the area.
Namibia is, for the most part, a safe place to visit. You should have no problems if you use common sense and take safety measures.
As of the publication date of this article, the U.S. Department of State has issued no specific travel warnings for Namibia. This suggests that Namibia is generally considered a safe destination for U.S. travelers. Always remember, however, to stay informed and vigilant during your travels to ensure your safety.
What is the Weather Like in Namibia?
Namibia has 300 days of sunshine on average per year. The country's climate is generally arid, with sparse and erratic rainfall, making it suitable to visit at any time of year.
What are the COVID-19 Requirements for US Citizens Entering Namibia?
There is no requirement to present COVID-19 vaccination or testing certificates upon entering Namibia. The country's COVID-19 restrictions have been lifted.
Closing Thoughts
If you enjoyed reading about the Namibia visa process, you might also find our blog post on South Africa Visa for US Citizens helpful.
Navigating the process of obtaining a visa can often seem daunting, especially when you're eager to explore new horizons. However, with the clear steps and requirements outlined above for obtaining a Namibian visa, your journey from the U.S. to the mesmerizing landscapes of Namibia is one step closer.
Remember, each visa serves a unique purpose, so be sure to choose the one that best suits your intentions – whether it's taking a safari ride on a tourist visa, embracing a work opportunity, or diving into studies. The Digital Nomad Visa is also a significant inclusion, illustrating Namibia's progressive stance in catering to the modern, global workforce. So gear up, U.S. citizens, as the Land of the Brave – as Namibia is fondly known – awaits your arrival.