What is ETIAS: All You Need to Know [2023]
In today's interconnected world, the safety and security of borders has taken precedence as global travel has become both easier and more commonplace. Addressing this reality, the European Union (EU) has introduced the European Travel Information and Authorization System (ETIAS). This step represents an effort by nations to balance between encouraging tourism and ensuring the safety of their citizens.
In this blog post, we are committed to providing a detailed overview of ETIAS. We will outline its goals, its practical usage, and other crucial details. If you are a citizens of a country exempt from the Schengen visa and are planning to travel to the Schengen Area in 2024, understanding this information is critical in anticipation of the ETIAS implementation.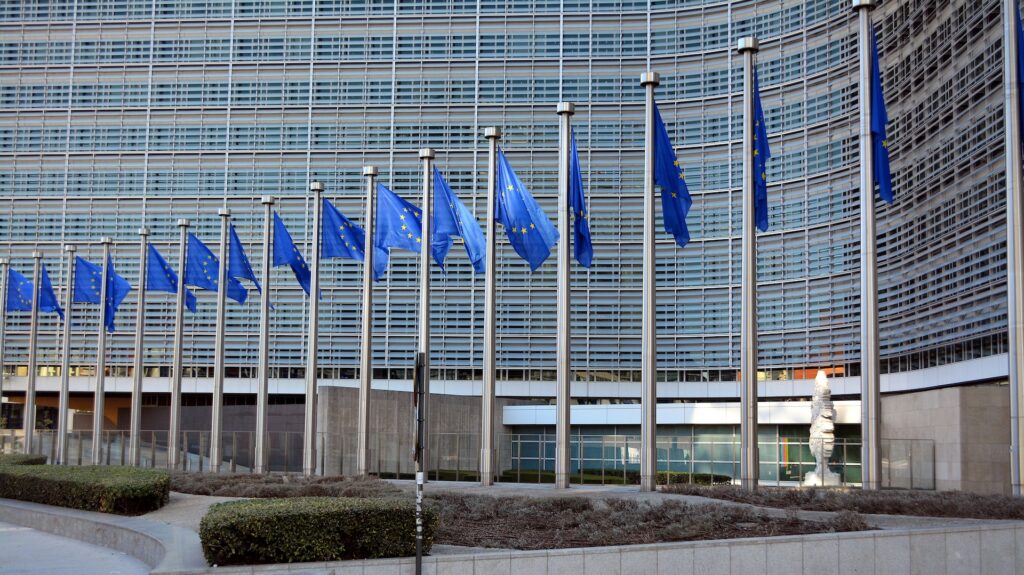 What is ETIAS
You might find yourself asking, "What is ETIAS?" This is where we come in. Our goal is to simplify and clarify the concept of ETIAS for you.
The ETIAS, which stands for European Travel Information and Authorization System, is a travel authorization that is required for visa-exempt nationals intending to travel to 30 designated European countries. It serves as a security measure, helping to screen travellers and manage their information before they arrive at the borders.
The ETIAS travel authorisation is tied directly to a traveller's passport and remains valid for up to three years, or until the passport expires, whichever comes first. Consequently, if a traveller acquires a new passport within this period, they would need to reapply for a new ETIAS travel authorisation.
The ETIAS permits travellers to enter these European countries as frequently as desired for short-term stays, typically up to 90 days within any 180-day period. It's important to note, however, that possessing a valid ETIAS does not necessarily guarantee entry. Upon arrival, travellers will still undergo checks by a border guard who will verify the traveller's passport and other necessary documents to ensure they meet all entry conditions.
When will ETIAS be Implemented?
The European Travel Information and Authorization System is set to be implemented in 2024. It is a visa waiver pre-screening program for visitors who don't need a Schengen visa, intending to travel to the European Union. The EU established it to fortify and safeguard its borders. ETIAS holders will be permitted entry into all 27 Schengen Zone nations, as well as Bulgaria, Cyprus, and Romania.
Why do you need ETIAS
You require ETIAS because, with a current ETIAS travel authorization, you are permitted unlimited short-term entry into certain European nations, typically for up to 90 days in each 180-day period.
How to apply for ETIAS online
Prior to departure, each tourist must submit an online application to get an ETIAS. The application does not, however, ensure that you will receive the ETIAS. Your information will be processed and sent to other EU databases, where it will be decided whether to approve or deny your application for an ETIAS.
-Complete the ETIAS Online Application Form : Each candidate must submit an application form that is entirely filled out and has all necessary data. A declaration confirming that the information and claims you've made are true, accurate, and comprehensive must also be included on the application form. The ETIAS application form will require you to provide personal information such as your full name, country, date of birth, nationality, etc.
-Pay the ETIAS Fee: You must pay a cost of €7 after completing the ETIAS application form in order to cover your application fee and additional services. A legitimate debit or credit card can be used to pay the fee online.
-The ETIAS Application Is Run Through Different Databases : The information you have supplied will be checked as part of the verification process for your ETIAS application. Your information will be verified for authenticity, sincerity, correctness, and dependability during this process. The system will reject your application if it detects any errors. Giving accurate and truthful information is therefore essential during the application procedure.
-Receive Your ETIAS : The ETIAS Central System will provide your travel permit as soon as it reports that there are no actual grounds to believe that your presence on the member state's territory poses a threat to security, undocumented immigration, or high epidemic risk. Your confirmation will be sent to you through email.
Documents needed to apply for ETIAS
When applying for ETIAS, you would typically need the following:
A valid passport: The passport should be issued by an ETIAS-eligible country and have at least 3 months' validity from the day of intended departure from the Schengen area.
In the online application form, you may also need to provide additional information such as:
Personal information: Full name, date and place of birth, gender, etc.
Contact details: Address, email address, and phone number.
Education and work experience: Depending on the format of the application form, you may need to provide information about your educational background and current occupation.
Travel information: Details about your first destination in the Schengen area.
Background questions: Questions related to health issues, criminal records, travel history in conflict areas, etc.
Please note that these details should not be considered as final until the ETIAS system is fully implemented. Changes may occur during the implementation process.
What checks are carried out?
The European Travel Information and Authorization System (ETIAS) employs a comprehensive method of verification and assessment for the information submitted by visa-exempt travelers. To ensure robust screening, ETIAS automatically cross-references each application against several existing and future databases.
Among the existing EU information systems included in the check are the Schengen Information System (SIS), the Visa Information System (VIS), Europol data, and the Eurodac database, the latter being utilized once the Eurodac recast is in place.
Future EU information systems, such as the Entry/Exit System (EES), will also be integral to the ETIAS verification process. In addition, Interpol databases, including the Interpol Stolen and Lost Travel Document database (SLTD) and the Interpol Travel Documents Associated with Notices database (TDAWN), are part of the cross-check procedure.
Finally, a dedicated ETIAS watch list and specific risk indicators are employed in this thorough vetting process. It is expected that in the future, following the finalisation of negotiations on the ETIAS consequential amendments, ETIAS will also be able to query ECRIS-TCNs. This holistic approach to data cross-checking underscores ETIAS's commitment to ensuring the security and safety of travel within the Schengen Area.
What does ETIAS cost?
The European Travel Information and Authorization System (ETIAS) costs €7 for each application. However, applicants who are under 18 or over 70 years of age, family members of EU citizens, and family members of non-EU nationals who have the right to move freely throughout the European Union are exempt from this fee.
How to pay the fees for ETIAS
A valid credit or debit card may be used to make an online payment for the ETIAS visa fee. Simply input your credit card or debit card information to start the payment process.
The application will be processed shortly after payment has been received, and you will be informed of the outcome.
Is ETIAS fee refundable?
The ETIAS application fee is not refundable. Once you've paid the fee, it cannot be refunded, even if your application is not approved.
Do I Have to Pay for ETIAS Every Time I Travel to Europe?
Only when you submit your application do you need to make a payment for ETIAS. As soon as your ETIAS is issued, it is valid for three years or as long as your travel document is still valid. As a result, for the subsequent three years following your initial payment, you won't have to make any payments.
Countries eligible for ETIAS
Below, we present a list of countries whose citizens are eligible for the ETIAS. These nations have been granted visa-free travel to the Schengen Area within Europe, subject to the successful acquisition of ETIAS authorisation.:
Albania
Antigua and Barbuda
Argentina
Australia
Bahamas
Barbados
Bosnia and Herzegovina
Brazil
Brunei
Canada
Chile
Colombia
Costa Rica
Dominica
El Salvador
Georgia
Grenada
Guatemala
Honduras
Hong Kong
Israel
Japan
Kiribati
Macau
Malaysia
Marshall Islands
Mauritius
Mexico
Micronesia
Moldova
Montenegro
New Zealand
Nicaragua
North Macedonia
Palau
Panama
Paraguay
Peru
Saint Kitts and Nevis
Saint Lucia
Saint Vincent and the Grenadines
Samoa
Serbia
Seychelles
Singapore
Solomon Islands
South Korea
Taiwan
Timor-Leste
Tonga
Trinidad and Tobago
Tuvalu
Ukraine
United Arab Emirates
United Kingdom
United States of America
Uruguay
Vanuatu
Venezuela
Who is not required to apply for ETIAS
The requirement to possess an ETIAS travel permission does not apply to holders of diplomatic, service, or special passports from other nations. But in order to travel to the European nations that demand ETIAS, they could need a visa.
Schengen visa and who needs it instead of ETIAS
The Schengen visa is a travel document that allows non-EU citizens to enter and travel within the Schengen Area, which consists of 26 European countries. ETIAS (European Travel Information and Authorization System) is not intended to replace the Schengen visa but rather complement it. Therefore, the people that need the Schengen visa are citizens of countries that require a visa to visit the Schengen zone.
What Is The Difference Between ETIAS And A Schengen Visa?
In contrast to the Schengen Visa, which is only given to nationals of countries whose travel to the Schengen Area is not already visa-free, the ETIAS is a new type of travel authorization created for short-term tourists or business visits to Europe who currently enjoy visa-free travel.
Do minors need ETIAS
Children make up a sizable portion of the millions of people that enter and pass through the Schengen region and the EU each year. The use of children for various unlawful activities can be done since they are not seen as a security threat. Therefore, allowing children to enter and move freely between the EU and Schengen countries without being initially vetted would be a security failure since the fundamental goal of ETIAS is to prohibit, or at least severely restrict, the possibility of criminal or terrorist involvement throughout Europe.
Other justifications for adding children and minors include efforts to stop illegal immigration, fight the growing issue of human trafficking, and end the use of children in the sex trade. It is simpler for the ETIAS authorities to decide whether or not to grant the ETIAS based on the background checks of the responsible adult because the application process for a minor is closely linked to that of a parent or legal guardian.
Do seniors need ETIAS
Yes, a separate and authorized ETIAS is required for every tourist, regardless of age, in order to enter the European Union. However, people who are 70 years old or older are currently not required to pay the €7 processing charge.
Do British citizens need ETIAS?
To enter one of the participating European nations for less than 90 days, British people must apply for an ETIAS. This may be done for leisure travel, business travel, transportation, or medical needs. Before boarding an airline, ship, or coach vehicle destined for Europe, UK citizens must submit an ETIAS application. This includes travelers who will only pass through Europe on their way to other places. However, for trips lasting more than 90 days or undertaken for purposes other than those covered by the ETIAS program, British nationals must apply for a Schengen visa.
Benefits of ETIAS
The primary benefit touted for the implementation of a mandatory ETIAS is the creation of a database on travelers in an effort to increase security in the Schengen nations. However, a different advantage that has been emphasized is that it might increase EU revenue.
Advantages of ETIAS
ETIAS will increase safety throughout Europe for both residents and tourists.
The ETIAS online application is quick and easy to complete, and the application form is no exception.
Travelers will be able to enter the Schengen Area, Bulgaria, Cyprus, and Romania several times over a three-year period with the ETIAS visa waiver.
Disadvantages
People from nations that currently travel within the Schengen zone visa-free will need to enroll with ETIAS by completing an online registration, which will result in a little bit more hassle or stress.
The application will involve a fee, but visitors from nations that are currently visa-exempt do not need to pay any fee.
What to do if ETIAS is denied?
If your ETIAS application has been rejected, you are not allowed to legally enter the EU. However, you have the following options.
You can appeal the ETIAS refusal –This is a manual process that may call for an interview in a consulate of an EU member state. Be informed that the authorities of the EU nation that decided to reject your application handle all appeal proceedings. If you require travel to an EU country for emergency or extraordinary reasons, you may be able to apply for ETIAS with limited validity.
You may reapply using more accurate or revised information – if you made a mistake on your most recent ETIAS application, you may submit a new application with updated or more accurate information.
What happens if my passport expires?
Your ETIAS travel authorization is directly linked to your passport. Therefore, if your passport expires, your ETIAS authorization will simultaneously become invalid, regardless of its original validity period. In such a case, when you receive your new passport, you will be required to reapply for the ETIAS authorization before you can travel to the Schengen Area again.
Reasons for refusal
There are several reasons why your application for ETIAS travel authorization might be refused, these are as follows:
It is possible that the travel documents you used have been reported as stolen or lost.
You might have been identified as a high epidemic risk, a prospective illegal immigrant, or a security danger.
An alert has been registered because you have previously had your entry and stay denied in an EU nation.
There are legitimate concerns about the veracity of the information you have offered, as well as the statements and papers you have presented.
You can learn more about ETIAS on the European Union official website.
Closing Thoughts
In conclusion, the European Travel Information and Authorization System, or ETIAS, is a crucial component for tourists entering Europe. This page has given a thorough description of ETIAS, covering its goal, how to apply, and how it affects travelers. Enhancing security, streamlining border restrictions, and ensuring a seamless travel experience are all goals of the adoption of ETIAS. You may confidently set out on your European travels by keeping up with and comprehending the ETIAS criteria and procedures.