Revolut Switzerland: Does Revolut Work in Switzerland?

Revolut, a digital banking solution that has been transforming the way we handle money, has been making its presence felt globally. Yet, the question that has been on everyone's mind is, "Does Revolut work in Switzerland?" This post is poised to unravel the mystery and bring you the facts about Revolut's presence and functionality in Switzerland.
In this guide, we're going to look at Revolut in Switzerland, clear up any confusion, and show how it can give you more control over your money. We're going to dive right in and answer all your questions. Stick with us as we break down and explain what Revolut is doing in the world of money and banking in Switzerland.
What is Revolut?
Revolut is a UK-based fintech company that has revolutionized traditional banking. Launched in 2015 by Nikolay Storonsky and Vlad Yatsenko, it's a platform that brings banking right to your fingertips. Revolut is often referred to as a 'neobank', which simply means it's a type of bank that operates solely online without any physical branches. Pretty cool, right?
Offering a fresh and modern take on banking, Revolut provides an array of financial services that include, but are not limited to, peer-to-peer payments, currency exchange, and even cryptocurrency trading. Whether you're a frequent traveler dealing with multiple currencies, an investor looking to diversify your portfolio, or just someone looking for a smarter way to manage your money, Revolut has got you covered.
With its user-friendly mobile app, Revolut allows you to manage your finances on the go. Need to send money to a friend in another country? No problem! Want to exchange your money for a different currency without the hefty bank fees? Revolut makes it a breeze. Looking to start investing in stocks or crypto? Revolut can help you get started.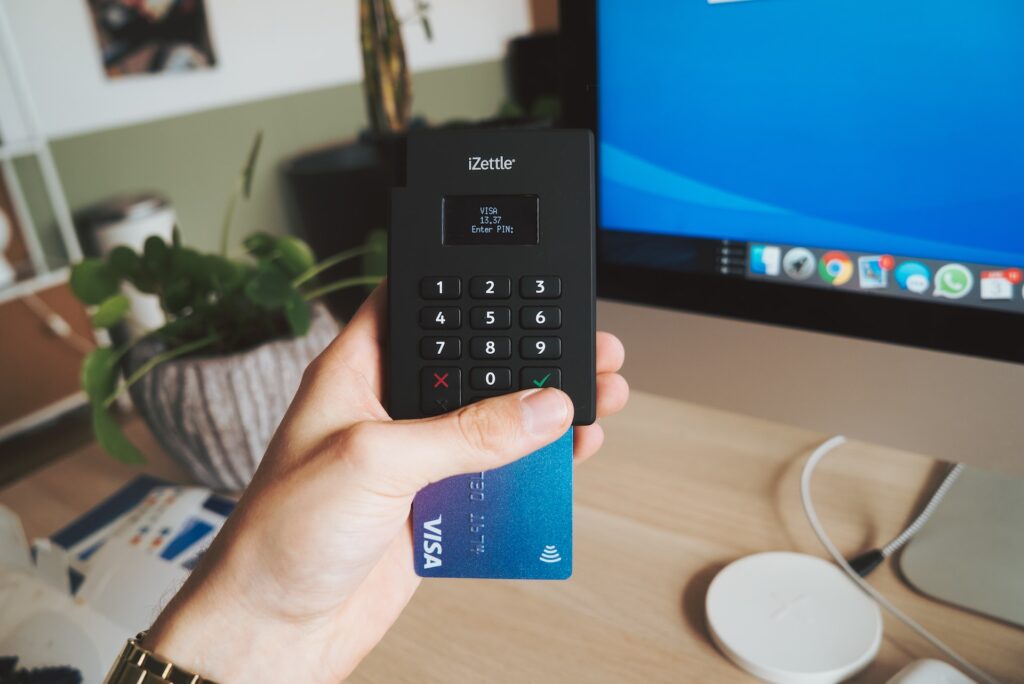 Can I use Revolut in Switzerland?
Yes, you can use Revolut in Switzerland. Revolut is available in multiple countries, including Switzerland. Swiss residents and visitors can open a Revolut account and enjoy its services, such as digital banking, currency exchange, international money transfers, and other financial features.
Revolut offers a physical card that you can use in Switzerland. The Revolut card is a prepaid debit card that allows you to make payments and withdraw cash from ATMs. It works just like any other debit card, but with added flexibility and features.
What are Revolut's features?
Revolut comes packed with a treasure trove of features designed to streamline your banking experience. These features have been thoughtfully put together to cater to your diverse financial needs, whether you're a global traveler, a diligent saver, or a wise investor. Here's a rundown of some of the key features that make Revolut a popular choice among users:
Seamless Money Transfers: One of Revolut's standout features is its effortless money transfer service. Send money domestically or internationally with just a few taps on your phone, making it easier than ever to split bills with friends or support family overseas.
Fee-Free Currency Exchange: Say goodbye to outrageous bank fees when you travel or send money abroad. Revolut offers real-time exchange rates, allowing you to exchange and send money in different currencies without hidden charges.
Debit Card Services: Revolut provides you with a physical and virtual debit card, compatible with both contactless payments and online purchases. These cards can be instantly frozen or unfrozen from the app, giving you full control over your card security.
Cryptocurrency Trading: Fancy a bit of Bitcoin or intrigued by Ethereum? Revolut makes diving into the world of cryptocurrencies simple with its easy-to-use crypto trading feature.
Stock Trading: Have you ever wanted to own a piece of your favorite companies? With commission-free stock trading, Revolut enables you to invest in companies listed on the New York Stock Exchange and Nasdaq.
Budgeting and Analytics: Revolut helps you keep a keen eye on your finances with its budgeting tools. Track your spending habits, set monthly budgets, and receive instant spending notifications to stay on top of your money.
Savings Vaults: If you're looking to save for a rainy day or a dream holiday, Revolut's Savings Vaults are a handy feature. Round up your spare change, set up recurring transfers, or make one-off payments into your vault to reach your savings goals.
Peer-to-Peer Payments: Need to pay a friend back for dinner or split the cost of a gift? Revolut's peer-to-peer payments make it quick and easy to send money to other Revolut users.
Travel Insurance: For the globetrotters, Revolut offers travel insurance that covers medical and dental treatment, with the option to include coverage for delayed baggage and flight delays.
How to Open a Revolut Account?
Fantastic! You've decided to join the growing community of savvy financial navigators by opening a Revolut account. That's a smart move, indeed. Now, let's walk you through the process, step-by-step, so you can unlock the power of this exciting digital banking platform and start making the most of your money.
Step 1: Are You Eligible?
Before you begin, it's essential to make sure you're eligible to open a Revolut account. As of now, Revolut supports legal residents of the European Economic Area (EEA), Australia, Singapore, Switzerland, Japan, the United Kingdom, and the United States​1​.
Step 2: Download the Revolut App
Get started by downloading the Revolut app from the Apple App Store or Google Play Store. Remember, all of Revolut's services are app-based. So, you'll need a compatible smartphone or tablet.
Step 3: Register Your Details
Open the app, and you'll find a prompt to enter your phone number. Fill this in, and you'll receive a text with a verification code. Enter this code in the app. Next, provide your personal details, including your legal first and last name, date of birth, and residential address.
Step 4: Choose Your Account Type
Revolut offers a range of account types to suit different needs, including Standard, Premium, and Metal. Choose the one that best fits your lifestyle and financial goals.
Step 5: Identity Verification
To protect all users, Revolut requires a form of identity verification. You'll be asked to take a selfie and upload a clear photo of a valid ID, such as a passport or driver's license.
Step 6: Top Up Your Account
Once your identity is confirmed, you're almost there! The final step is to add money to your new Revolut account. You can do this via bank transfer or by adding a debit or credit card.
Congratulations! You're now the proud owner of a Revolut account. From here, you can start exploring all the fantastic features Revolut offers, like fee-free international money transfers, budgeting tools, cryptocurrency, and stock trading, and more​2​.
How to Use Revolut in Switzerland?
Using Revolut is a breeze, comparable to sailing on a calm sea of digital banking. If you've ever used any other digital banking platform, you'll find Revolut to be wonderfully familiar yet impressively innovative in its offering. After creating your account, a world of financial possibilities is unlocked at your fingertips, just a few taps away on your smartphone.
Firstly, let's talk about funds. Just as you'd fuel a car for a journey, your Revolut account needs fueling too — in this case, with funds. You can add funds to your account swiftly and securely, enabling you to send and receive money as smoothly as sending a text message. Whether it's splitting a restaurant bill with friends, paying your rent, or sending a gift to a loved one, transactions are refreshingly simple.
But that's not all. With Revolut, you're not just bound to your home currency. You can hold, exchange, and send money in over 30 different currencies. This ability transforms your Revolut account into a global financial passport, empowering you to navigate the international financial landscape without the usual hassle of currency exchange.
So, how do you access your money? Revolut has you covered with its sleek, contactless debit card. You can order a physical card for in-store purchases or generate a virtual card for secure online shopping. And yes, it works seamlessly with Apple Pay and Google Pay for those who prefer the convenience of phone-based transactions.
Is Revolut Safe?
Revolut takes the security of its users seriously. Despite not having UK bank status and therefore not offering certain protections, such as the Financial Services Compensation Scheme in the UK, it is licensed and regulated by the Bank of Lithuania within the European Union. This regulation requires that Revolut safeguards customers' funds in a separate account. If the company were to become insolvent, customer funds would be protected​.
Pros of Revolut
1. Multicurrency accounts: One of the standout benefits of Revolut is the ability to hold and exchange over 30 different currencies right from your account. This feature is incredibly useful for frequent travelers or those conducting international business.
2. Competitive exchange rates: Revolut offers competitive exchange rates, especially for major currencies, making it cost-effective for international transactions and travel.
3. Instant transfers: You can send money instantly to other Revolut users, which can be a major convenience for splitting bills, gifting, or business transactions.
4. Budgeting and analytics: Revolut provides in-app budgeting tools and analytics, allowing you to keep track of your spending habits and manage your money more effectively.
5. Additional features with paid plans: Revolut offers a range of additional services with its paid plans, including travel insurance, priority customer support, and higher withdrawal limits.
Cons of Revolut
1. Fees for certain services: While Revolut offers many services for free, there are fees associated with certain services, especially on the basic plan. For example, there's a fee for ATM withdrawals over the monthly limit, and there can be fees for currency exchange on weekends.
2. No physical branches: As with most digital banks, Revolut does not have physical branches. While this won't be an issue for many, those who prefer in-person banking may find this a drawback.
3. Limited support outside of Europe and a few other countries: While Revolut is available in many countries, its services are most comprehensive within Europe. Users in other countries may not have access to the full suite of Revolut features.
4. No deposit insurance: Unlike traditional banks, Revolut does not offer deposit insurance. In case of a company failure, there's no guaranteed protection for your deposited funds. However, Revolut does keep customer funds segregated in separate trust accounts.
Final Thoughts
As we come to the end of our journey exploring Revolut in Switzerland, it's clear that the world of online banking is changing, and Revolut is at the forefront of this change. It offers more than just convenience; it provides a wide range of features that meet our financial needs. Revolut has really made a name for itself in the global market.
But we must remember that, like any financial tool, we should use Revolut responsibly. It's important to understand the terms of service, fees, and limitations that come with this digital banking platform.