Top 15 things to do in Manchester
Manchester, the third-largest city in the UK and also known as the "rainy city," draws visitors from all over the world. The city is renowned for its architecture, canals and rivers, culture, musical exports, contributions to science and engineering, museums and art galleries, libraries , sports clubs, and transportation options. We have picked a few activities in this amazing city that you might find interesting. This might encourage you to travel to Manchester if you were thinking about it. Whether you're a tourist, an international student, a local, or just a fan of the culture, these educational and entertaining things to do in Manchester will make your trip memorable.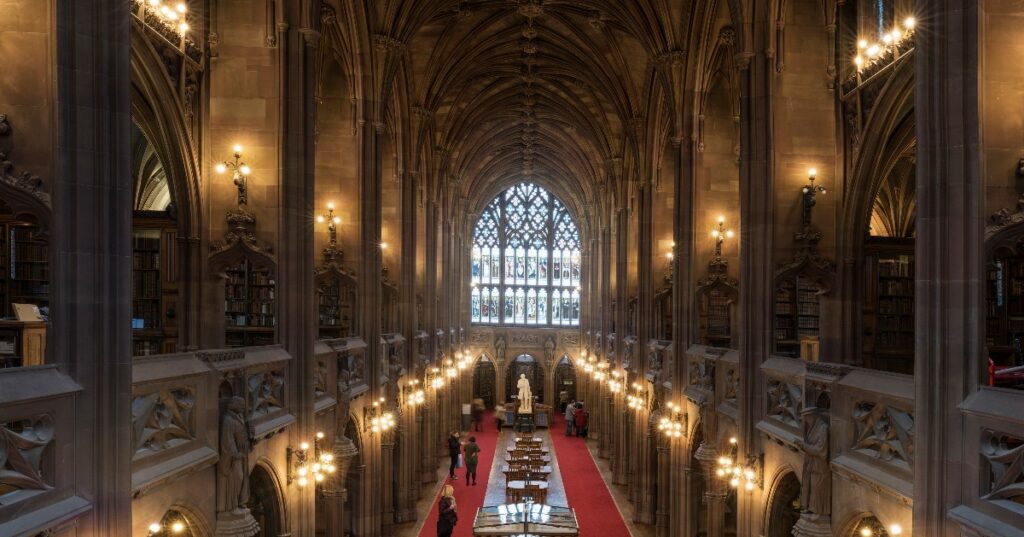 1. Visiting the John Rylands Library
One of Manchester's top attractions is the John Rylands Library. It appears to be a medieval cathedral, yet the gorgeous rose-colored Gothic structure is actually a library. The John Rylands Library is located on Deansgate in the heart of Manchester, close to the upscale Spinningfields neighborhood, home of some of Manchester's most well-known eateries. In this library, is the statue of John Rylands, a historic reading room with special collections like the oldest known piece of the New Testament, the St John Fragment, and temporary exhibitions. Despite the fact that the John Rylands Library is a part of the University of Manchester, anyone is welcome to visit. Make sure to visit this stunning building's interior.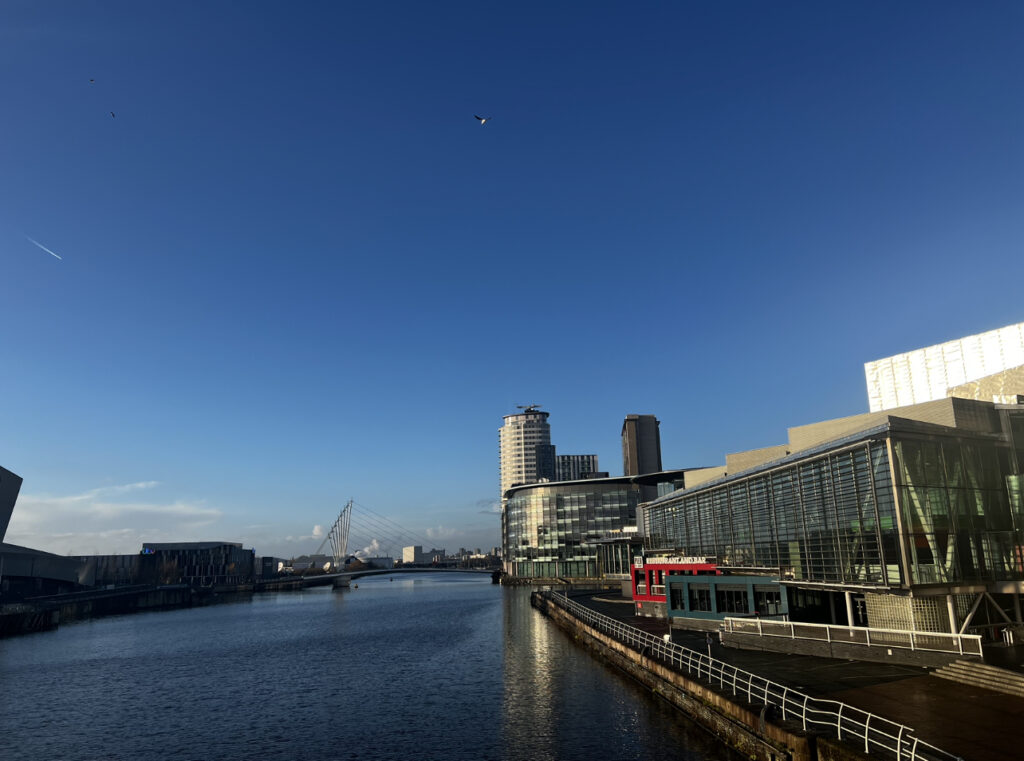 2. Salford Quays and MediaCity
Salford Quays, once a pivotal part of Manchester's industrial heritage, has been transformed into a buzzing, modern waterfront destination. Just a short distance from Manchester city center, the Quays are home to a fantastic array of attractions, restaurants, and stunning architectural feats. One of its most notable landmarks is MediaCityUK, a vibrant hub for creativity and innovation.
MediaCityUK is a beacon of the UK's media and digital industries, hosting major broadcasters BBC and ITV along with numerous independent creative companies. A stroll through this area allows you to glimpse into the future of digital and media production, with stunning modern structures housing state-of-the-art studios. While there, be sure to take a tour of the BBC studios or catch a show at The Lowry, a stunning theatre and gallery complex.
The Quays also provide opportunities for outdoor activities. The waterfront itself is a great spot for a leisurely walk, with stunning views of the Manchester Ship Canal. For those seeking a bit more excitement, try wakeboarding or paddleboarding at the Helly Hansen Watersports Centre.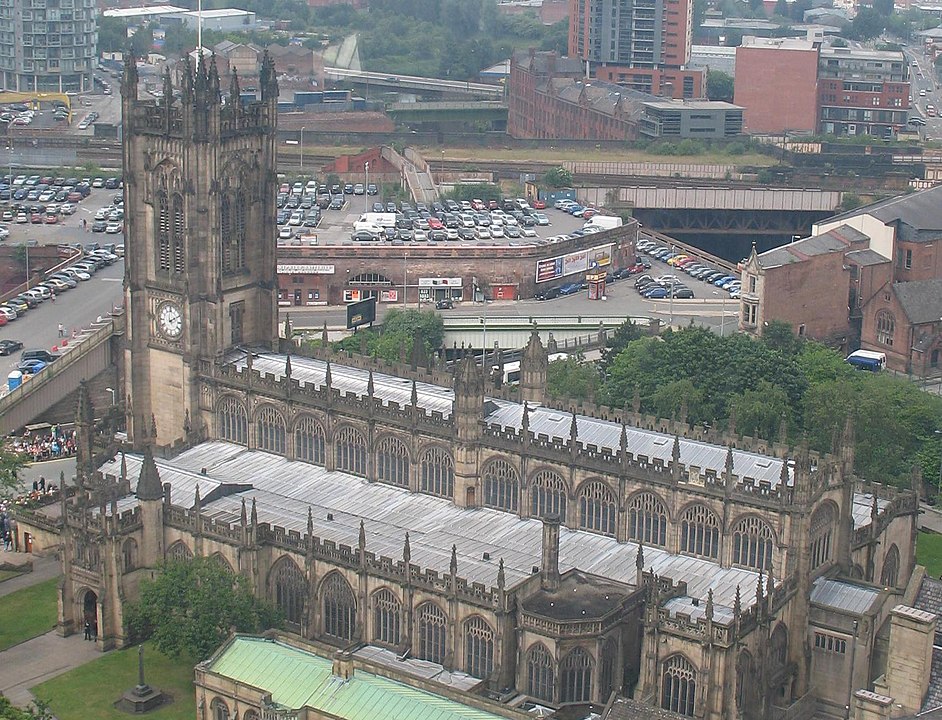 3. Visiting the Manchester Cathedral
Whenever you are in Manchester, you should see this lovely cathedral. The stained glass windows are distinctive, and the building is gorgeous. The cathedral is the mother church of the Anglican Diocese of Manchester, residence of the Bishop of Manchester, and parish church of the city and was formerly known as the Cathedral and Collegiate Church of St Mary, St Denys, and St George in Manchester, England. In the heart of Manchester, it is a grade I listed structure located on Victoria Street. In the years after the establishment of the college body in 1421, the previous parish church was restored in the Perpendicular Gothic architectural style.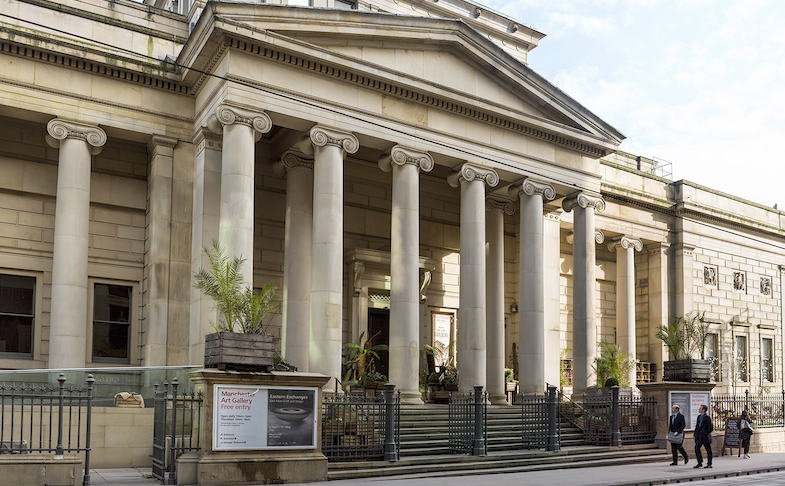 4. Visiting the Manchester Art Gallery
The art gallery is situated in Manchester, M2 3JL, on Mosley Street. The art gallery features international contemporary art that promotes discussion and controversy as well as historical collections that span across six centuries. The gallery is well-known for its remarkable collection of Pre-Raphaelite paintings from the 19th century in Britain. From ancient civilizations to contemporary designer producers, the decorative arts collections present the creativity, aesthetic preferences, and production methods of all times and places. Furthermore, there are collections of beautiful furniture, glass, silver, pottery, and costume items in this gallery. Since the collection exhibits are updated frequently, you might learn something new each time you visit.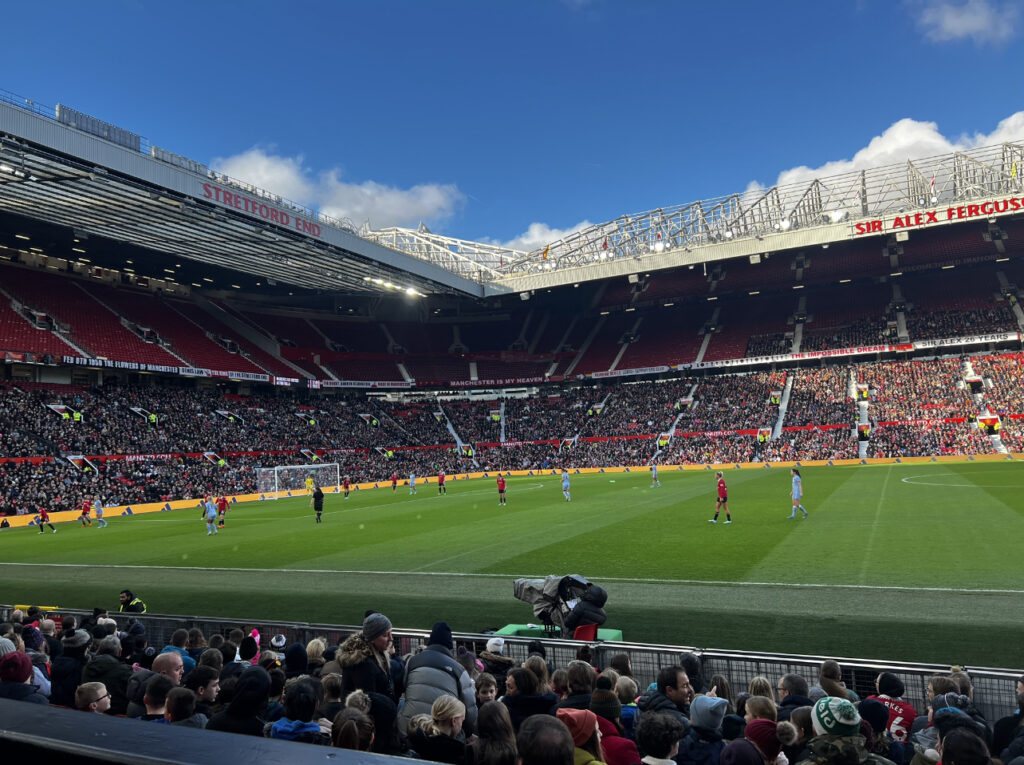 5. Visiting Old Trafford Stadium
The Old Trafford Stadium which is also known as the theatre of dreams serves as Manchester United's illustrious home and it is situated at Sir Matt Busby Way, Old Trafford, Stretford, Manchester. The favorite activity for football fans at Old Trafford is attending a game, but even on days without matches, there is much to do. In the stadium on a day without a game, there are different price levels for visitors or tourists depending on if the individuals are children or adults. A knowledgeable Tour Guide will lead the trip and be available to answer any questions you may have about the team and the renowned Old Trafford stadium. Some sights to see include the pitch, the dugouts and the players tunnel. After the tour, you can also stop by the red café for a good meal.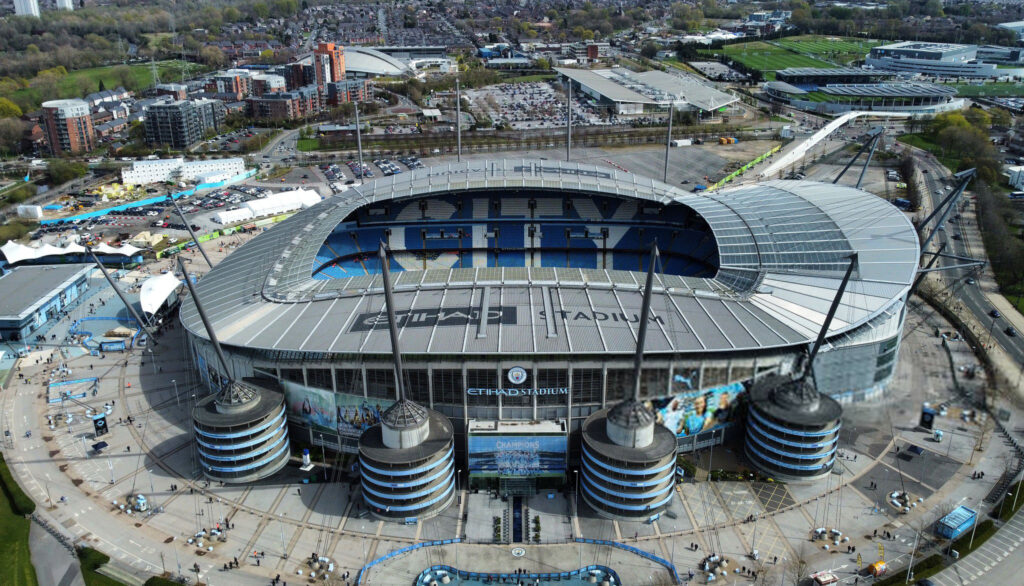 6. Visiting the Etihad Stadium
The new Manchester City Stadium, Etihad is the home to Manchester city football club. It is located in Ashton New Rd, Manchester For football enthusiasts and team supporters, attending a game on a match day is a wonderful experience. Visitors who come for a tour on days when there are no matches, however, can visit the locker rooms and go down the players tunnel to the field. Tour guides were expertly able to lead visitors through the stadium's backstage regions, and visitors had the opportunity to speak with a virtual Pep Guardiola in the press conference room. Visiting the Etihad stadium is definitely a good idea for a memorable experience in Manchester.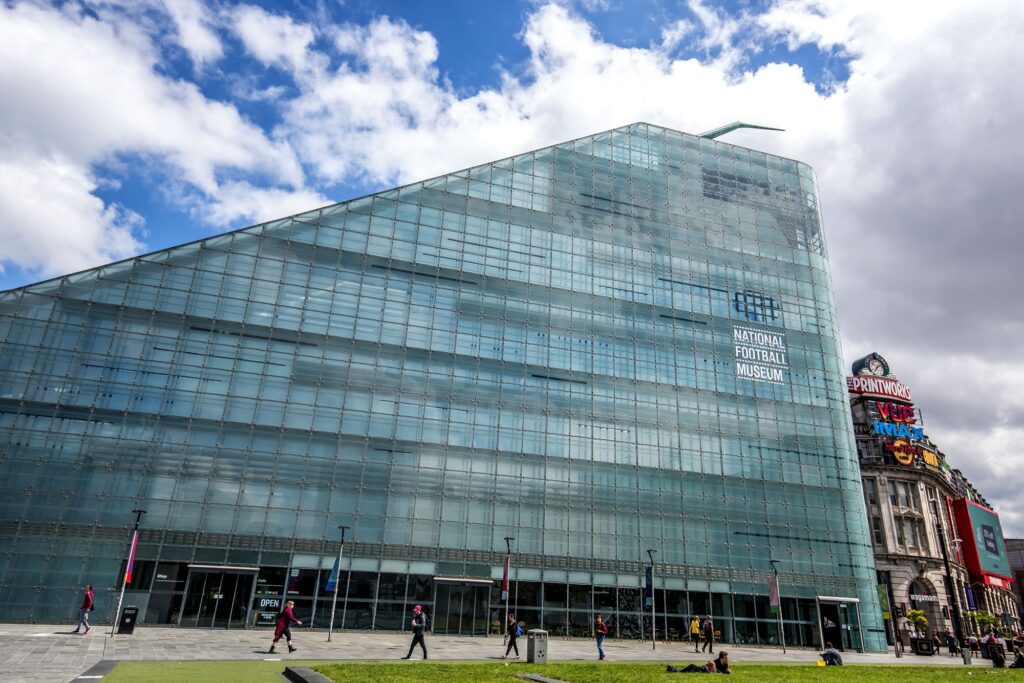 7. Visiting the National Football Museum
The National Football Museum is situated in Manchester's Todd Street opposite the Urbis Building Cathedral Gardens. Following the stories through amazing artefacts and displays, you will learn how football came to be regarded as a significant game in England. Discover the history of the game, experience the FA Cup fairytales, and investigate the various facets and problems that make the game such a significant element of culture and society. You may witness depictions of England on the international stage as well as the nation's footballing treasures, like the Jules Rimet Trophy, The oldest surviving FA cup trophy, Geoff Hurst's legendary jersey, and the ball from the 1966 World Cup Final. Enjoy some entertaining activities like taking penalties, blocking shots, and watching match commentary.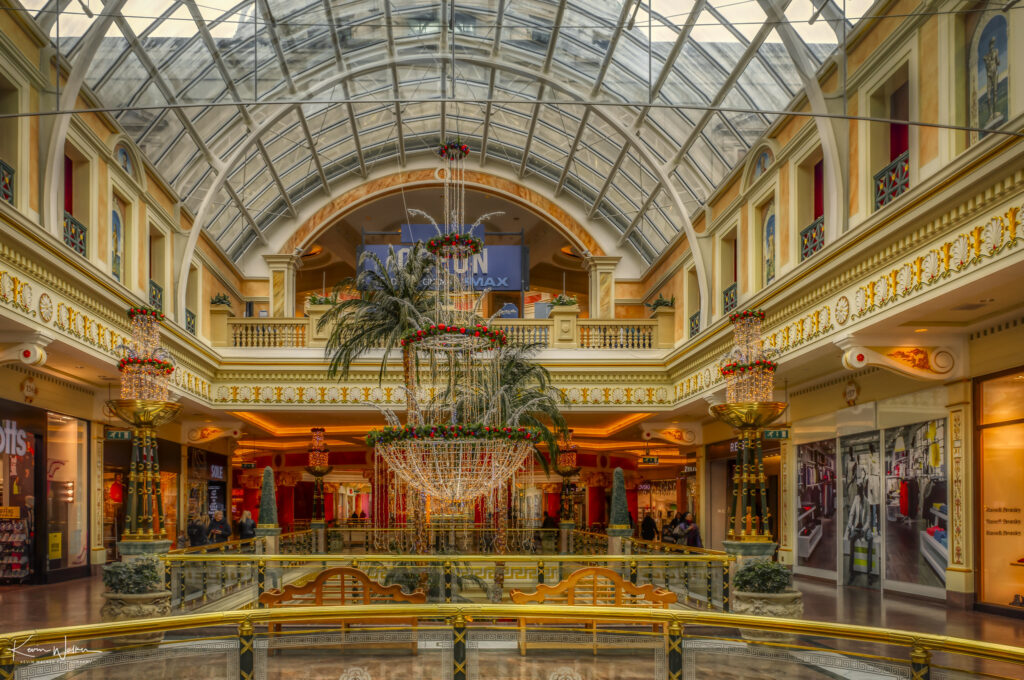 8. Explore the Trafford Center
The Trafford Centre, which houses more than 200 stores, more than 60 restaurants, cafes, and bars, as well as a variety of fascinating recreational venues under one magnificent roof, is famous across the world as one of the biggest and most exciting shopping and entertainment destinations in Manchester. At The Trafford Centre, you can find everything from the newest must-have brands to all your high street favorites, a delectable lunch, to a day out with the whole family. This building has numerous stores, including Victoria's Secret, John Lewis, Next, and Zara.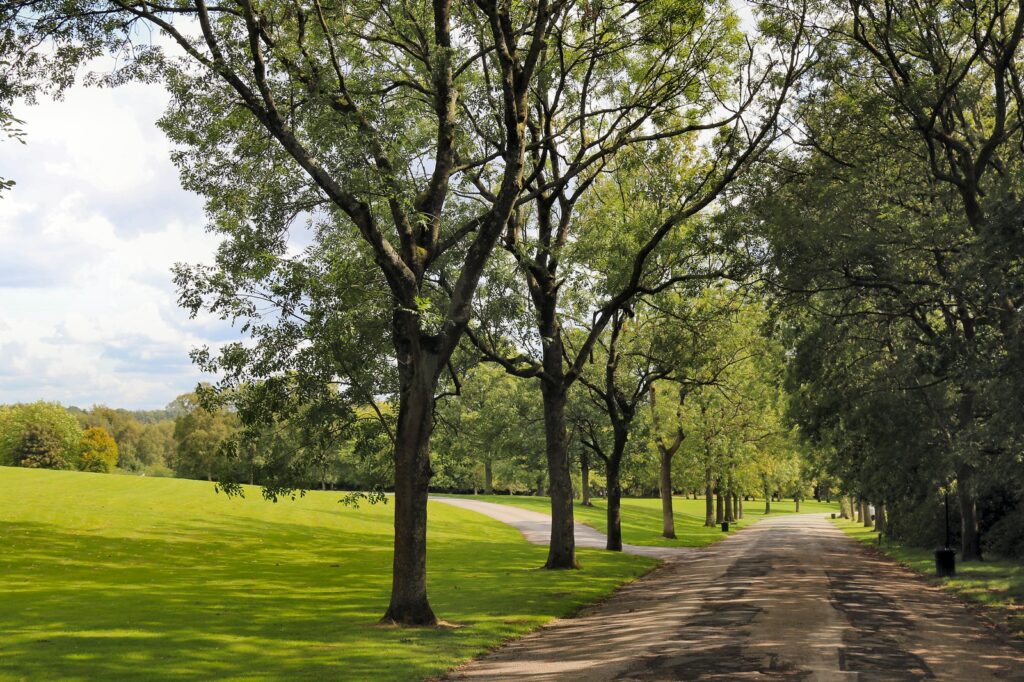 9. Visiting the Heaton Park
While in Manchester, you can visit one of the biggest municipal parks in Europe. Heaton Park has a long history that dates back to the 18th century and also has the Heaton Hall, a historical structure in the park, with an interior décor that evokes the eighteenth century. The park's 600 acres of gorgeous landscapes, which include woodlands, lakes, gardens, and open fields, allow visitors to take leisurely strolls, have picnics, and engage in outdoor recreational activities.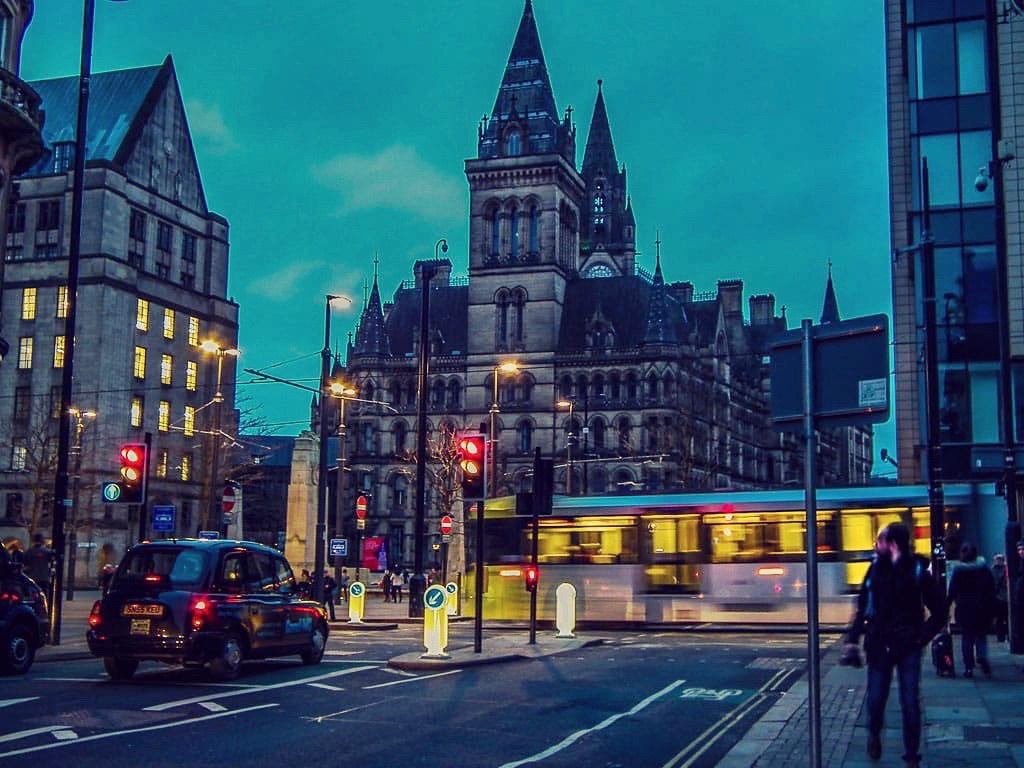 10. See the Historical Manchester Town Hall
One of the city's most recognizable sights is the Alfred Waterhouse-designed Manchester Town Hall, which is located in Albert Square. It is one of the most significant Grade One listed structures in England and is regarded as one of the best examples of Neo-Gothic architecture in the entire United Kingdom. A statue of the Roman governor Agricola, who founded the city's ancient fort of Mamuciam, is located near the main entrance.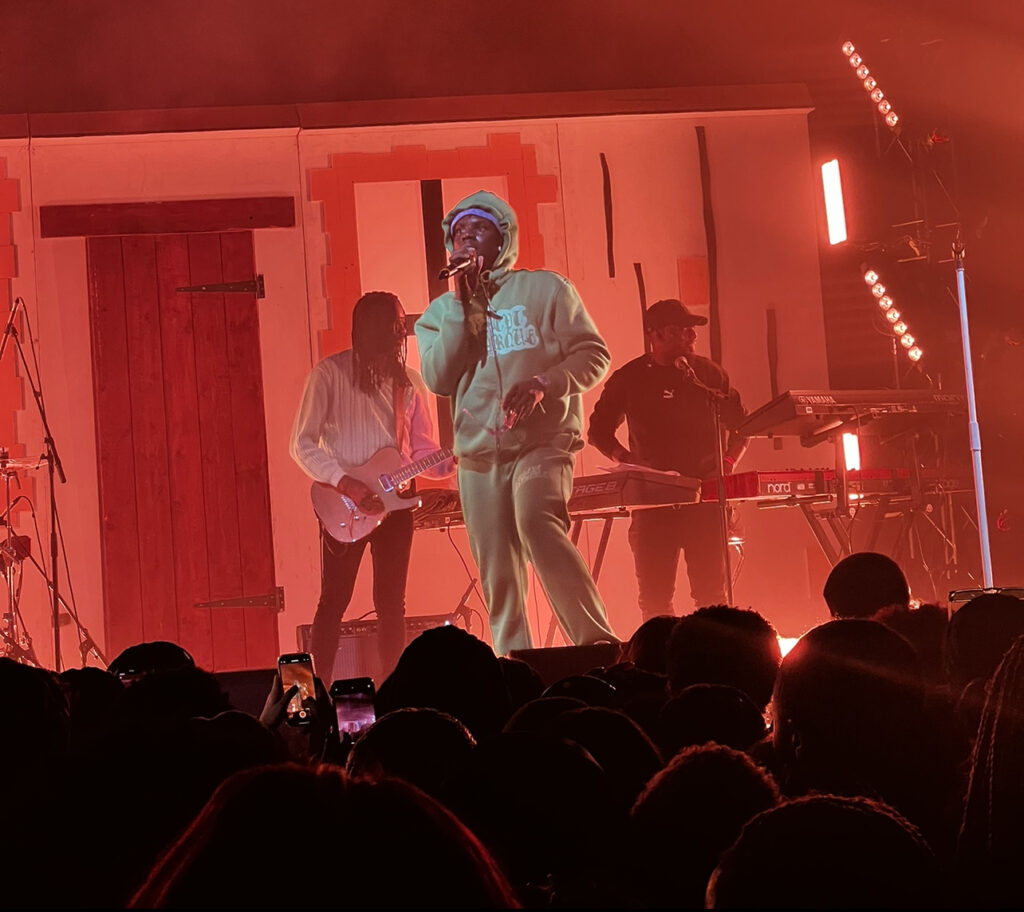 11. Visiting the o2 Ritz
Music lovers must visit the O2 Ritz because it has played host to so many legendary performances throughout the years. The location hosts a varied schedule of live music performances that includes both well-known musicians and up-and-coming performers The O2 Ritz is a major contributor to the vibrant music and arts scene in Manchester. By going to the location, you can engage yourself in the artistic aura of the city and add to its lively cultural landscape. Compared to larger venues, the venue's seating capacity of about 1,500 people delivers a more intimate and immersive experience.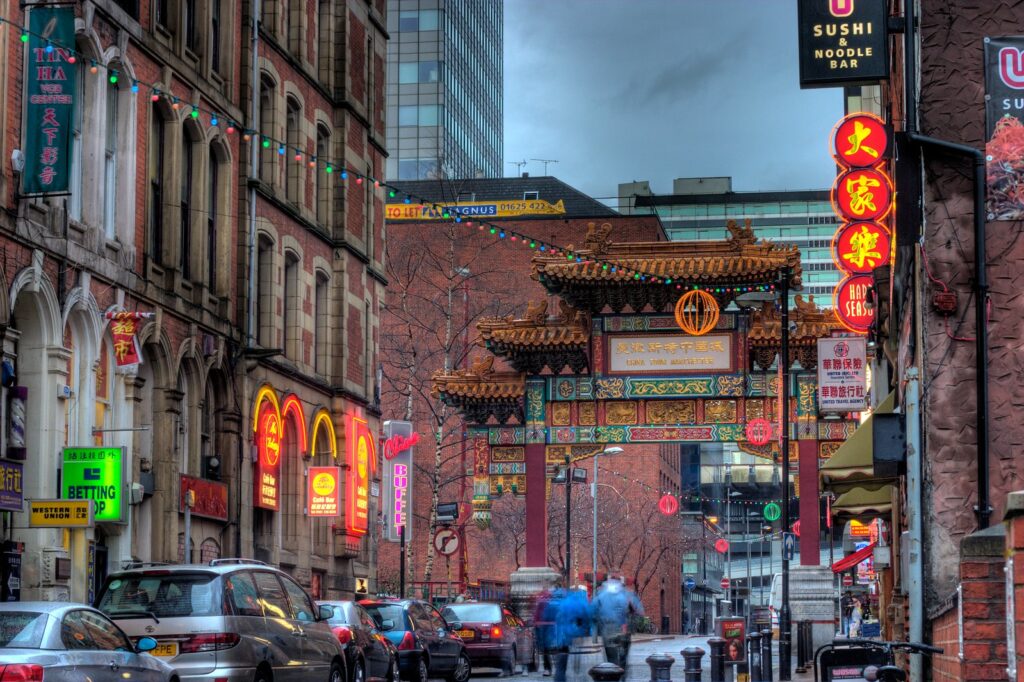 12. Explore the Chinatown in Manchester
Chinatown in Manchester is worth a visit since it provides a lively and varied cultural experience. The area is crowded with Chinese eateries, stores, and activities. You may eat food that is truly Chinese, visit unusual Asian markets, and take in the vibrant Chinese New Year celebrations. Chinatown in Manchester is a center of cross-cultural interaction and an excellent place to get acquainted with Chinese customs and events. Chinatown is situated in a small area of Manchester's city centre.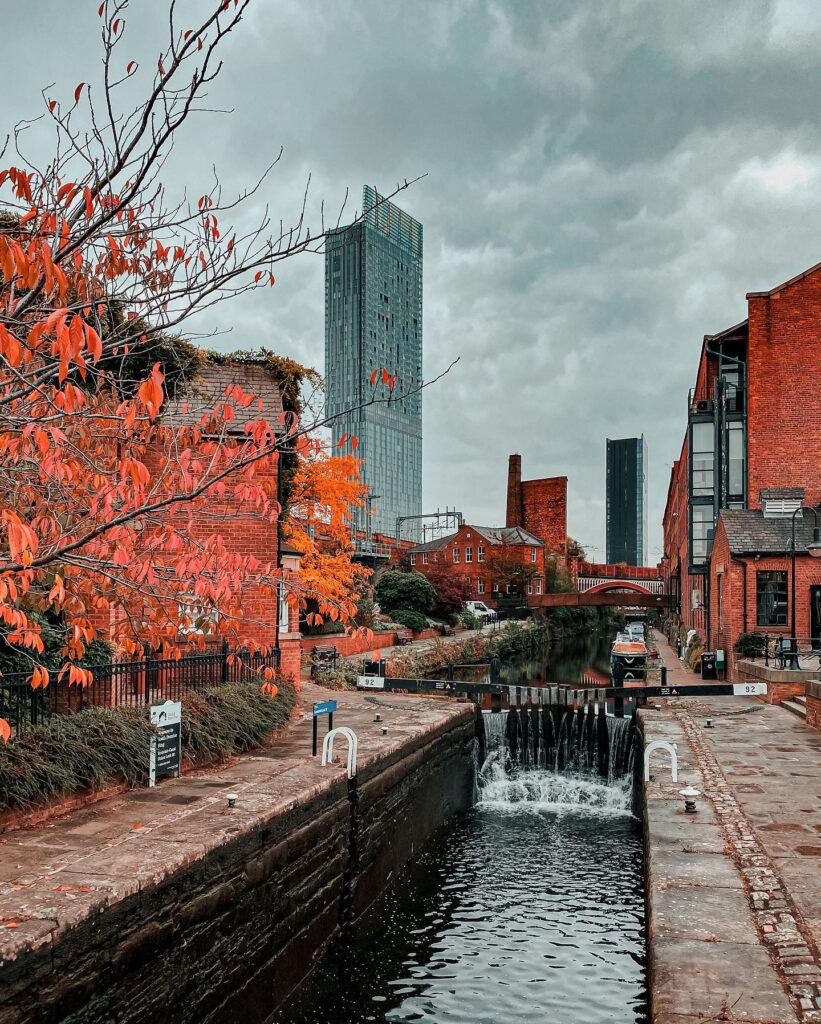 13. Walk Around the Canal Paths in Manchester
You can rest and unwind by walking along Manchester's canal route, which offers a peaceful and beautiful setting away from the city's bustle. In addition to getting some exercise, strolling along the canal path lets you discover Manchester's rich industrial past. Additionally, there are eateries close by the canal route where you may enjoy delicious food and stunning scenery.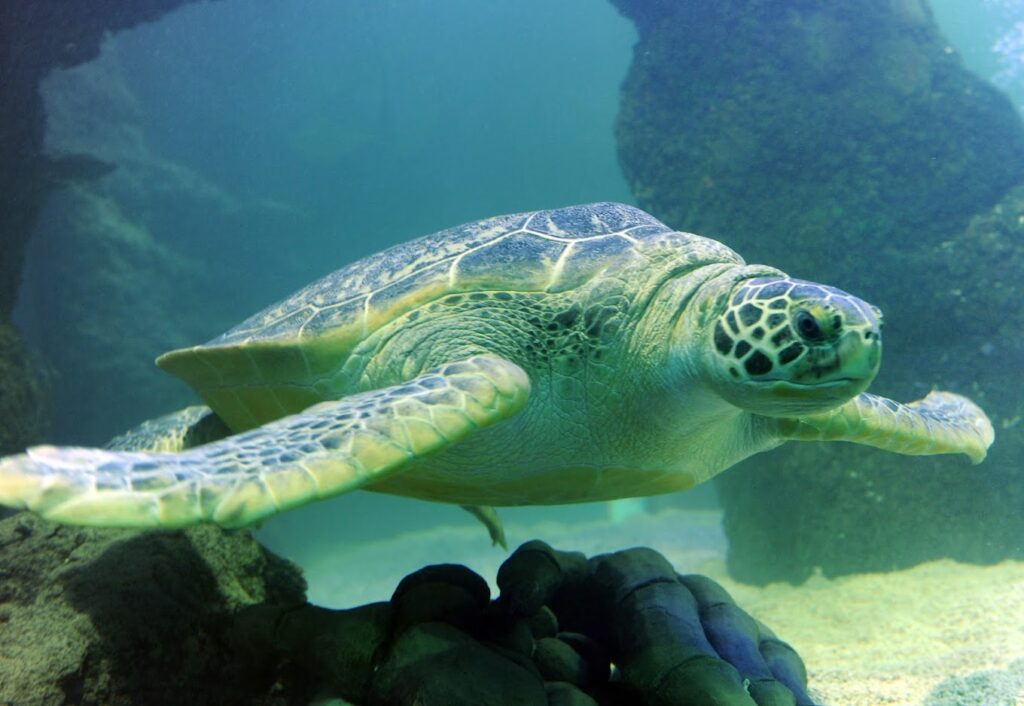 14. Seeing the SEA LIFE Manchester Aquarium
Situated in Trafford Park, the SEA LIFE Manchester is a must-visit destination for anyone exploring Manchester. This aquatic wonderland provides an immersive journey into the fascinating world of marine life. Marvel at the diverse underwater inhabitants, from playful Gentoo penguins to sleek blacktip reef sharks, as you wander through various curated habitats. Don't miss the mesmerizing 360-degree ocean tunnel, where a kaleidoscope of fish, rays, and sharks glide gracefully above and around you.
But SEA LIFE Manchester is not just about spectacle. It's a hub of conservation, engaging in rescue efforts, breeding programs, and public education about marine environments. It's a place where you can learn, explore, and contribute to the well-being of our planet's marine life. Whether you're a marine biology enthusiast, looking for a family-friendly outing, or simply a lover of nature's beauty, SEA LIFE Manchester promises an educational and unforgettable experience in a city renowned for its rich history and vibrant arts scene.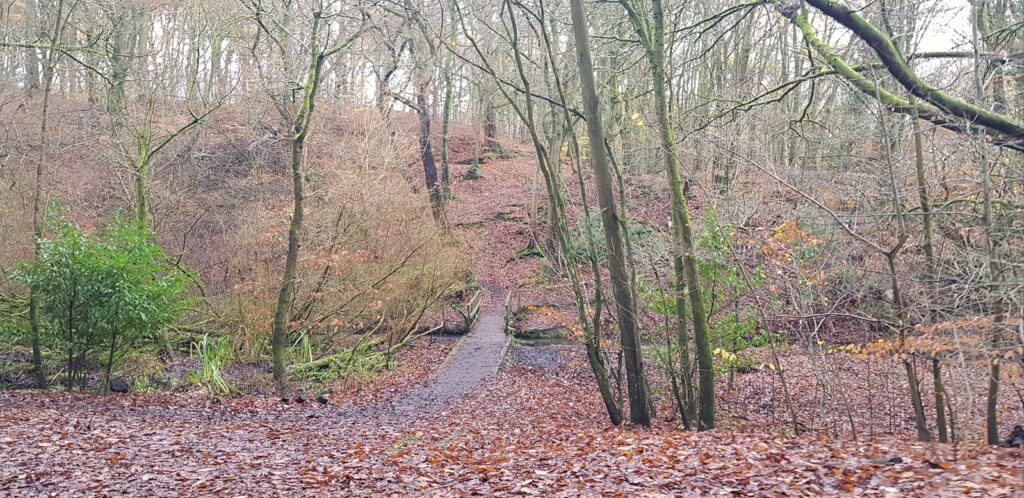 15. Visit Haigh Woodland Park
Haigh Woodland Park provides tourists with access to the required facilities and services throughout their visit with a variety of attractions such eateries, a golf course, and visitors of all ages will be entertained thanks to the high ropes course, adventure playgrounds, and miniature railroad. Haigh Woodland Park is an alluring place for anyone wishing to engage in outdoor sports and take in the beauty of Manchester's forests thanks to its blend of natural splendor and recreational opportunities.
Closing Thoughts
The 15 experiences we've highlighted represent merely a glimpse into the captivating world Manchester has to offer. Whether you're a foodie, an art aficionado, a sports enthusiast, a history buff, or a fan of live music, there's a corner of this vibrant city waiting to enthrall you. The city encourages you to learn, explore, and make memories that last a lifetime.